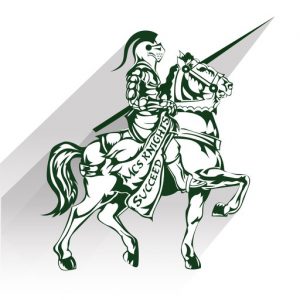 Dear Middleburgh school community:
There's a quote by author Dr. Steve Maraboli which reminds us of the situation the Middleburgh school community — and everyone worldwide — is dealing with now as this fluid COVID-19 situation changes daily, if not faster.
Dr. Maraboli wrote: "Life doesn't get easier or more forgiving; we get stronger and more resilient."
The ultimate measure of this district — its administrators, faculty, staff, students and, frankly, everyone tied to this school community in large or small ways — is our resiliency. Our fortitude is being tested, and we are successfully meeting that challenge with tenacity, grace and hard, hard work.
The Middleburgh Board of Education continues to receive updates on what's happening in the district and supports all the decisions being implemented at Middleburgh. The Middleburgh team has been just simply remarkable in its efforts to put the needs of its students and their families at the forefront of everything they do. Every decision and action has been made, and will continue to be made, with great thought and consideration.  Whether it's academic resources or making sure every child who needs a meal gets one, the underlying guidepost continues to be how can we best help our students during this tough period in their academic careers.
Thank you to our incredible administrators, faculty and staff for their tireless efforts. Our students are the beneficiaries of the work of this outstanding team. The board also wants to thank our community's families, students, and everyone with a connection to this district.  Your support of our efforts during this time are what continues to encourage and inspire our staff every day. We also thank you for continuing to motivate your children to use the materials provided to them to stay current with their studies. This is tremendously important, as you know.
If you have an opportunity to speak with a district employee, please thank them for their efforts. We're sure they would love to hear your kind words of support.
As we all continue to cope, please take care of yourselves and your families. We will get through this because, we are Middleburgh strong. There is no finer community, anywhere. 
Gratefully,
The Middleburgh Board of Education
Pamela Standhart, president
Becky Binder, vice president
Ernest Kuehl Jr.
Debra A. Bechtold
Vicki Hoerz