On February 6th, the Middleburgh Future Business Leaders of America (FBLA) club went to the Hilton Garden Inn in Clifton Park to take part in the Spring District Meeting and Competition. Four students won awards at the competition.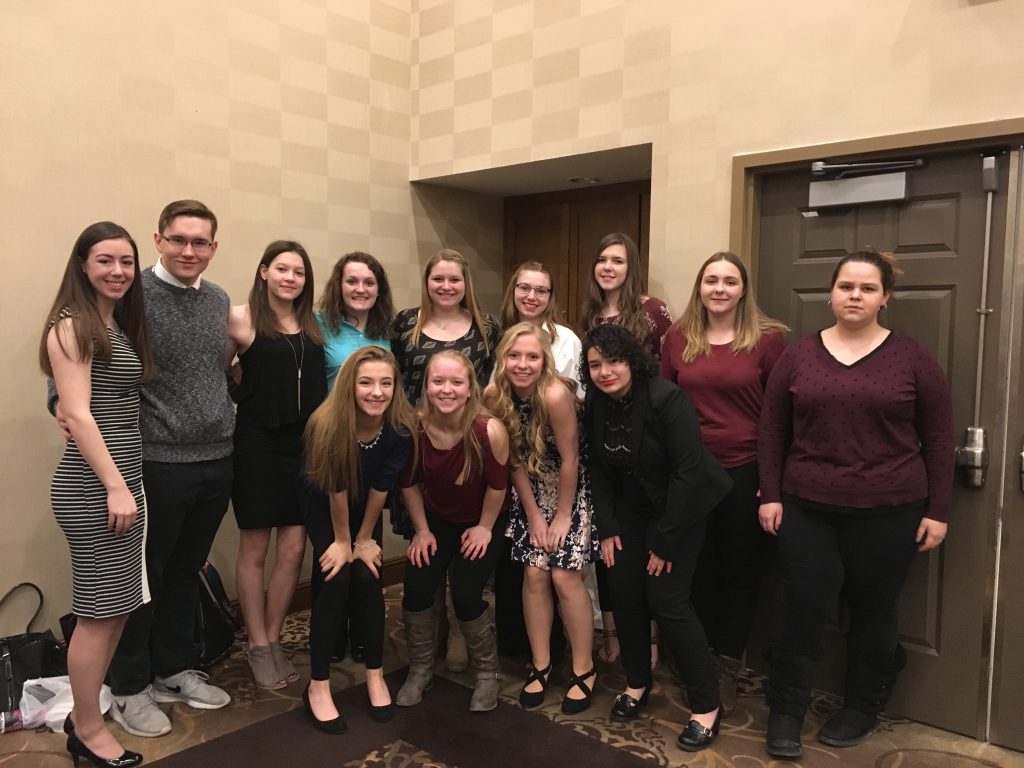 Students who attended the meeting and competition (pictured above) were (back row) Olivia Smith, Charlie Maxwell, Camryn Leggett, Krystal Nizeul, Gabrielle DeRocher, Blakely Brown, Meghan McCarron, Abigail McCarron, Sofia Falco (front row) Vivian Hanley, Jenna Warner, Emily Skowfoe, Kathleen Hannmann.
Students who won awards (pictured below) were Vivian Hanley, who was a Top 3 finisher in the Basic Decision Making competition, qualifying her for States, Olivia Smith who finished third in Business Communication and fifth in Business Calculations, Emily Skowfoe who finished third in Business Calculations, and Krystal Nizeul who finished fourth in Business Law and fifth in Personal Finance.
FBLA is the largest student business organization in the world, helping over 230,000 members prepare for careers in business every year and allows students to meet and make connections with successful area businesspeople.