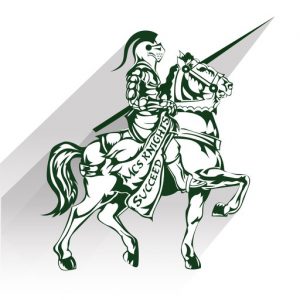 Dear Parents/ Guardians of the Junior/Senior High School,
We are happy to share that student schedules and teaming assignment are posted on School Tool. There were a number of conditions that went into designing this year's academic program under the current COVID-19 pandemic. Please review the following information and rationale:
Schedules:
    As a school we are at a 95% completion on all student schedules, however;    
      o   Study halls have not yet been assigned   
      o   AIS classes will be assigned once we convene the NWEA benchmark assessment in September
      o   If your schedule shows 5 or less classes, a counselor will reach out to you
      o   Schedules are subject to change as our program evolves
      o   Distance Learning Classes are currently being reviewed and might be altered
Teaming (Green/White)
   Teams were developed using the following method:
      o   Students were separated alphabetically and priorities were given to keeping family members and children in the same household together on the same team.
      o   We then reviewed the special education students and students with special circumstances.
      o   Once we separated the list we reviewed each course section and adjusted the team to create evenly divided groups that allowed for a safe learning environment.
      o   The balance between green and white is very intentional and essential to maintaining balance not only for the classes but also for transportation.
      o   In the event you wish to request a team change the following will be considered:
            §  Transportation issues;
            §  Medical needs / concerns;
            §  Requests will not be honored for social reasons.
            §  Each request will be reviewed by the administration and guidance department to evaluate the effects of the change on the overall balance of teams.
Technology Request Form:
      o   Please complete the Technology Request Form if your child is in need of a device for the 2020-2021 school year. Please be aware that filling out this request for does not guarantee a device. We will be in contact with you once all requests are processed. Forms need to be completed by Monday, Aug. 31,  by 8 p.m.
            §  MCS Technology Request Form
Grades 7-9 Supply Lists:
Parent/Student Meetings :
    All Jr/ Sr High School Parent Meeting: Monday,  Aug. 31 at 7 p.m.
    CTE Parent Meeting with CTE Principal Mindy Iannotti: Tuesday, Sept. 1 at 6:30 p.m.
    Fully Remote Student / Parent Meeting: Wednesday, Sept. 2 at 6:30 p.m.
    Student Meeting: Thursday, Sept. 3 at 1 p.m.
All meeting will be virtual through Zoom. Links will be sent out the morning of the meetings.
Thank you for your ongoing support of our work.
Sincerely,
Matthew A. Sloane
Principal