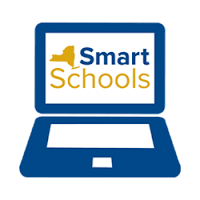 The Middleburgh School District has been recently named a recipient of a $418,333 Smart Schools Grant, which will be used for school connectivity and high-tech security needs.
The approved grant allocates $350,755 for school connectivity and $67,578 for high-tech security. 
The grant now gives the district the funding to create additional district-wide access points for internet access along with the necessary cabling and the connectivity infrastructure (switches/licensing/support) to support these access points.  
The school connectivity portion of the grant will also support Middleburgh's next phase of 1:1 computers at the Jr./Sr. High School, laptop carts at the elementary school and a district wide VoIP telephone system.  
"These behind-the-scenes upgrades will allow our faculty and students better access to online information, which is so critical to supporting the daily learning going on in our classrooms," said Superintendent Brian Dunn.  "And, to be able to advance to the next phase of our 1:1 computer initiative will further facilitate our students' technical proficiency, which is equally essential for success." 
Additionally, funding will cover new internal and external cameras at district buildings.
"We place the safety of our students, faculty and staff as our first priority," Mr. Dunn added.   "The installation of this new equipment is a tremendous enhancement to our commitment to district security." 
The Smart Schools Bond Act, approved by New York State voters in 2014, authorized the issuance of $2 billion of general obligation bonds to finance improved educational technology and infrastructure to improve learning and opportunity for students throughout the state