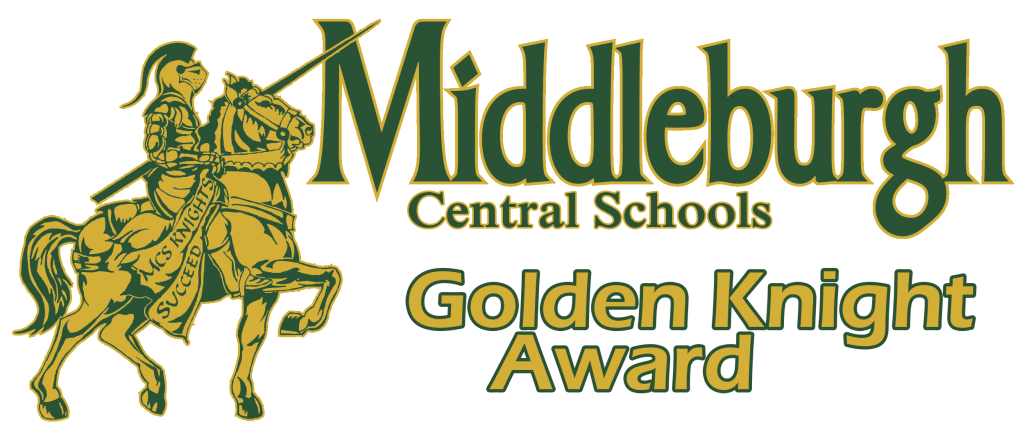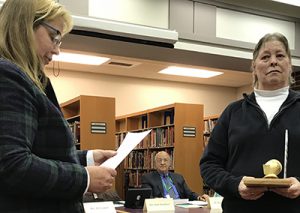 Mahatma Gandhi said, "The best way to find yourself is to lose yourself in the service of others." Our January Golden Knight Award Winner certainly exemplifies that quote. Congratulations to recently retired Lead Bus Driver Mary Chichester!
Mrs. Chichester served the Middleburgh Central School District for the past 35 years in a variety of positions, most recently as Lead Bus Driver where she was responsible for dispatching buses and maintaining bus driver relations. She took her well-deserved retirement on December 31st, 2017.
The words written in her nomination form speak to her dedication to the district, saying in part, "Mary is on call 24 hours a day and also puts in long hours." Her countless hours and dedication to keeping the students of Middleburgh Central Schools safe are more than enough reason for her to be deserving of this honor.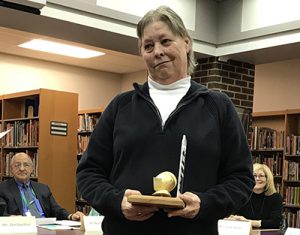 Mrs. Chichester was nominated by Erica Coons.
Congratulations, Mrs. Chichester!
If you would like to nominate someone for the Golden Knight Award, please see the linked PDF and follow the directions within.