"Start where you are. Use what you have. Do what you can."

To the Class of 2021, you may have imagined your senior year in high school much differently. Your feelings are valid. We understand and empathize with you. You are doing a great job. MCS looks to you as the leaders of the high school and respects your ability to pivot and execute your goals, despite the challenges of the pandemic. This is the time for you to take action and plan the next stage of your life. The struggles you are facing now will help build self-confidence and set you up for a bright future. We believe in you!
A reminder to our college-bound seniors, deadlines are approaching for various scholarship opportunities.
Please check back for updates because in the months to come, we are going to fill this page with new information as we share in the celebration of your achievements.
Oh the Places You'll Go
Honoring the senior class by walking a mile a day starting Tuesday, June 1. Then on graduation day, June 25, the school community will wrap it up with a walk around town together. When all is said and done, you will have walked 26.2 miles. 
Details and registration 
Celebrating Seniors
The top five students of the class of 2021
The top students are selected based off of their cumulative weighted grade point average. "These students have the highest academic standing among their graduating class," said Principal Matt Sloane. "These students exemplify hard work, dedication and excellence throughout their years in the Middleburgh Central School District."
Studying advice from MCS Top 5 Class of 2021 Graduates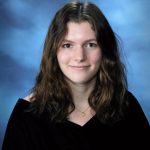 Valedictorian, Julianna Keyser: One suggestion I have is to do work when you feel like it, to an extent. I have found that when I am motivated to do an assignment, I get it done a lot faster and more well thought out then when I force myself to do it all at once. When you are in the right mindset to do something, it turns out a lot better. This can be taking breaks when studying, setting up the right environment to do work or even putting things off for a little while if you truly feel that you won't be doing your best work at that moment. Full bio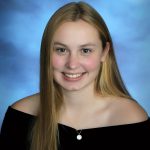 Salutatorian, Anna Hooper: Studying seems unappealing but you should always put the time in because you don't want to look back 30 years from now and wish that you had worked harder. You don't have to be a genius to succeed – you just have to try. Full bio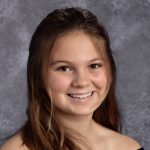 Honor Graduate, Andie Burton: There is such a thing as studying too much. I create plans for myself to study, but it's equally important for me to spend time in other activities. My only advice would be to spend your free time studying when you want to, but not to force yourself to study when your brain is already full from the day. You have to take days off to watch a movie, play a game, play sports, etc. These activities for me were just as important as my academic ones. Full bio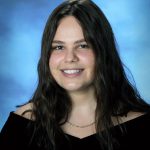 Sofia Falco: Stop caring about your grades and give more thought to wanting knowledge, your curiosity and desire to understand should guide you, plus it makes school more tolerable. Learn to study because you want to know things, not to get a "good" grade, that just takes the fun out of learning things. Read beyond what you learn in school. Full bio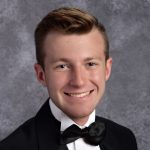 Brian Bagley: The most important thing that helped me study and do homework well was time management. Learning how to prioritize what assignments are more important and which ones are due the soonest; to finish those first is crucial. Full bio
Graduating Band Students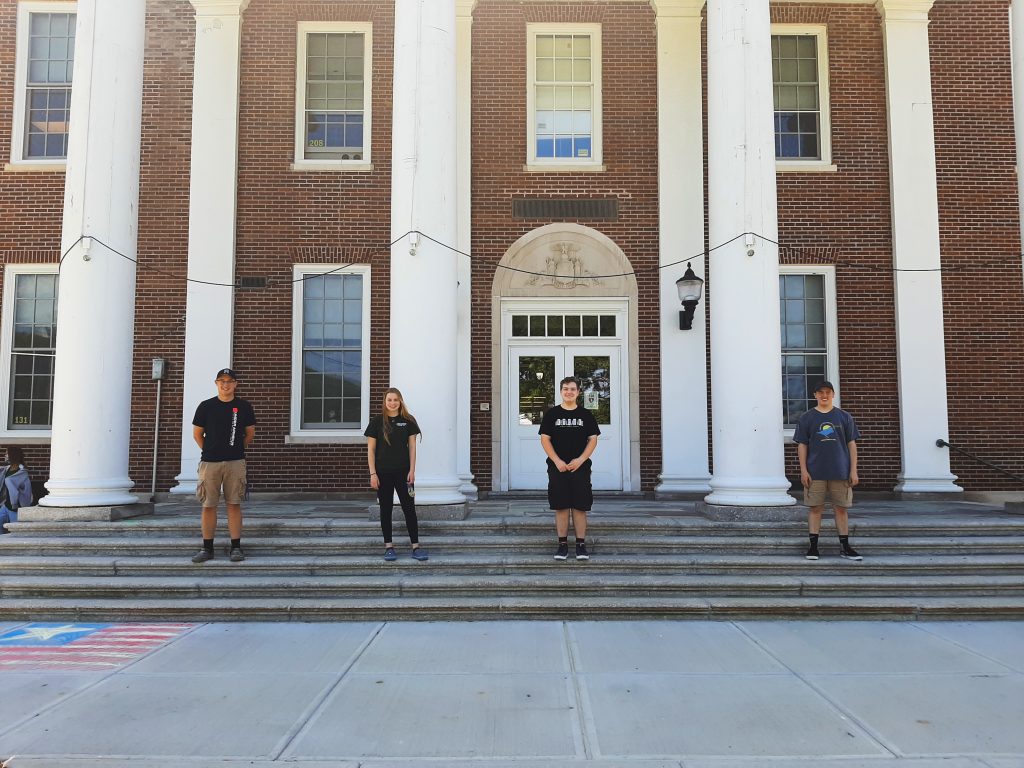 "Despite a difficult year, these students continued to participate in band lessons and played with a high level of musicianship. I wish them well in their future endeavors and hope that music continues to be a part of their lives." -Sarah Tomic, instrumental music teacher
Left to right: Will Churchill (trumpet), Anna Hooper (saxophone), Shane Smith (saxophone), Justin Lawyer (percussion)
Andrew Johns pushed himself to be part of the 1000 club!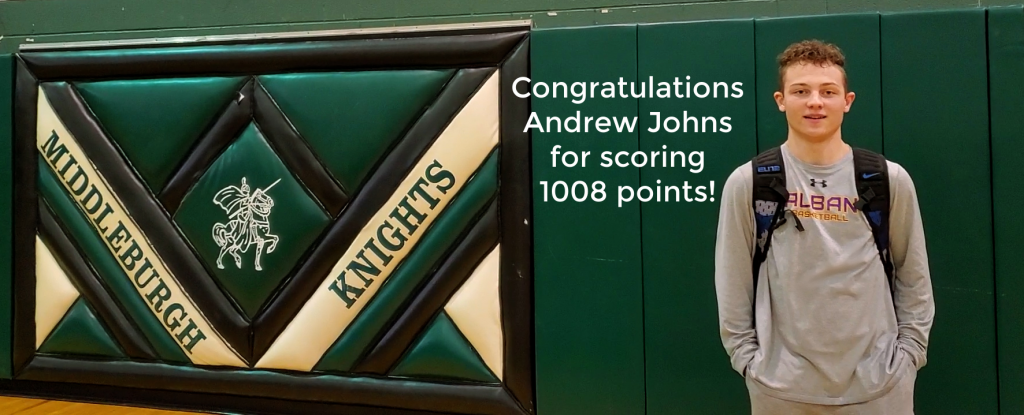 Senior point guard, Andrew Johns, ended the season with a career total of 1008 points. He  also set the second highest record in three-pointers in Middleburgh boys basketball history! These are two incredibly rare accomplishments. "I know I didn't have a lot of time and I think being able to do it in a shortened season means a lot. I've always put the work in and it was definitely a goal I wanted to accomplish," said Andrew Johns.
To learn more about Andrew's season and to watch the 3-pointer that got him to 1000, check this out.
Girls Basketball Senior Night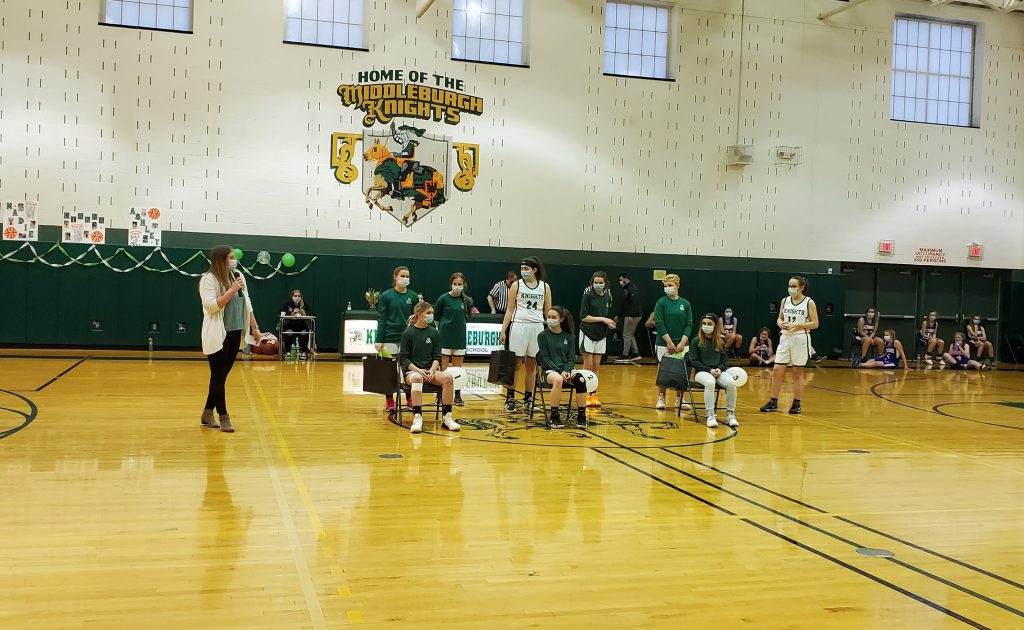 Boys Basketball Senior Night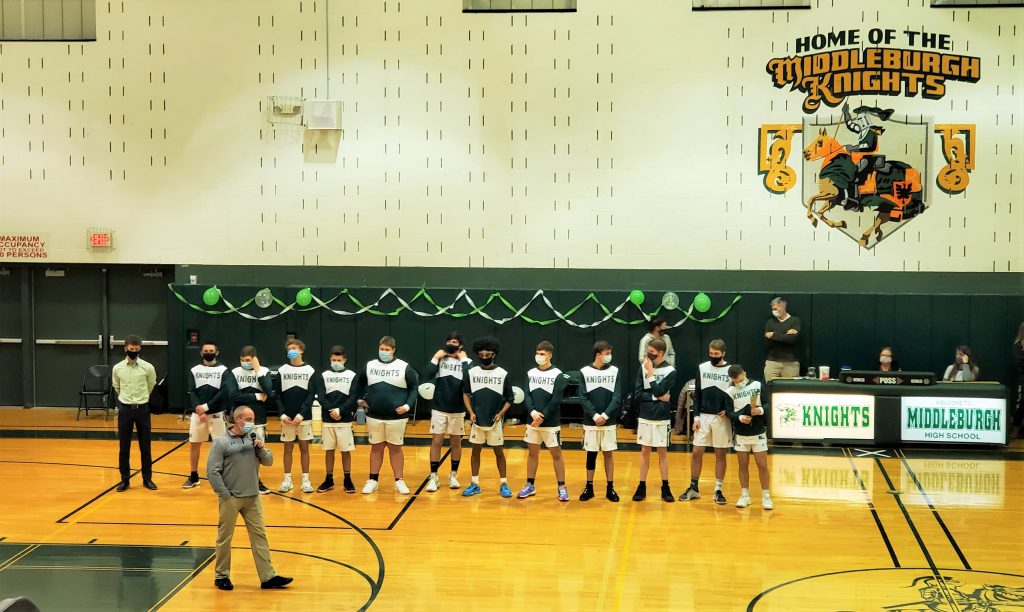 MCS Booster Club donated banners to honor our graduating athletes
Andrew Johns (Team Captain in soccer and basketball)
4 year varsity soccer and basketball player
BASKETBALL: 1008 career points and made 155 3-pointers 
averaged 26 points per game and made 50 threes as a senior
SOCCER: currently has 38 goals and 40 assists for his career 
AFTER GRADUATION: will attend Lancaster Bible College (PA) and major in sport management

Ethan Adams (Team Captain in soccer and basketball)
3 year varsity soccer player; 2 year varsity basketball player
BASKETBALL: averaged 11 points per game as a senior 
SOCCER: anchors defense at center back and has scored 3 goals so far this season
AFTER GRADUATION: will attend SUNY Cortland and major in physical education 

Devin Lacko (Team Captain in soccer and basketball)
2 year varsity basketball player; 3 year varsity soccer player
BASKETBALL: averaged 9 points and 2 blocks per game 
SOCCER: anchors the center midfield and has 2 goals and 3 assists so far this season
AFTER GRADUATION: will attend either Paul Smith's College or SUNY College of Environmental Science and Forestry and major in environmental resource engineering

Brendan Ryan (Vocal Leader and Team Captain in soccer)
3 year varsity soccer player
SOCCER: scored 7 goals and 4 assists
holds the responsibility of being an outside midfielder and contributes immensely to the offensive and defensive structure of the soccer team
AFTER GRADUATION: will attend SUNY Cobleskill and major in business administration

Mary Gebhard (defense) 
2 years of modified, 4 years of varsity
SOCCER: An amazing leader on and off of the field. She played right back and was vital in our efforts to protect the goal.
AFTER GRADUATION: will attend Siena with a major in biology. She plans to play for Siena's club soccer team.

Caitlyn Nikolaus (defense) 
3 years of modified, 3 years of varsity, 6 years total. 
SOCCER: An amazing leader on and off of the field. We could always count on Caitlyn to have a positive attitude and to be supportive of her teammates. Caitlyn improved greatly on defense and had a stellar performance as our left back in her final game.
AFTER GRADUATION: will attend SUNY Cobleskill with the goal to eventually teach science.

Andie Burton (midfield)
played 1 year of modified, 4 years of varsity
SOCCER: An amazing leader on and off of the field. Andie never stops. She is an awesome runner, and that helped us greatly as she was an anchor for our midfield.
AFTER GRADUATION: will attend University of Rochester with a double major in environmental science and biological sciences. She will be running for the club team and is considering playing for the club soccer team as well.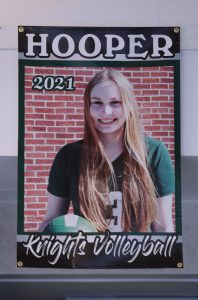 Anna Hooper (Team Captain and setter)
3rd year on varsity as a starter
VOLLEYBALL: 49 aces and 154 assists on the season
AFTER GRADUATION:  will attend Cornell University 
Kelsey Layaou (outside hitter)
2nd year on varsity
VOLLEYBALL: 15 aces and 34 kills for the season
AFTER GRADUATION:  will attend SUNY Delhi