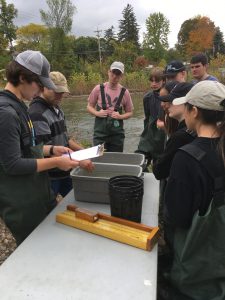 Fourteen MCS students worked alongside specialists from the NYS Department of Environmental Conservation, collecting data from the Schoharie Creek. Every year, Mrs. Mollie Burgett brings her AP Environmental science class to get hands-on experience at the Day in the Life of the Hudson River event.
School groups from across the state sample water quality factors in the Hudson River and its tributaries. While most schools sample the Hudson River, Middleburgh contributes the most northern Schoharie Creek data set, providing a nice contrast to the organisms and abiotic factors found in the lower Hudson.
The scientific information collected is added to a DEC database. This year, 70 educational outlets took part in the water monitoring study. That's an increase from 35 that participated last year.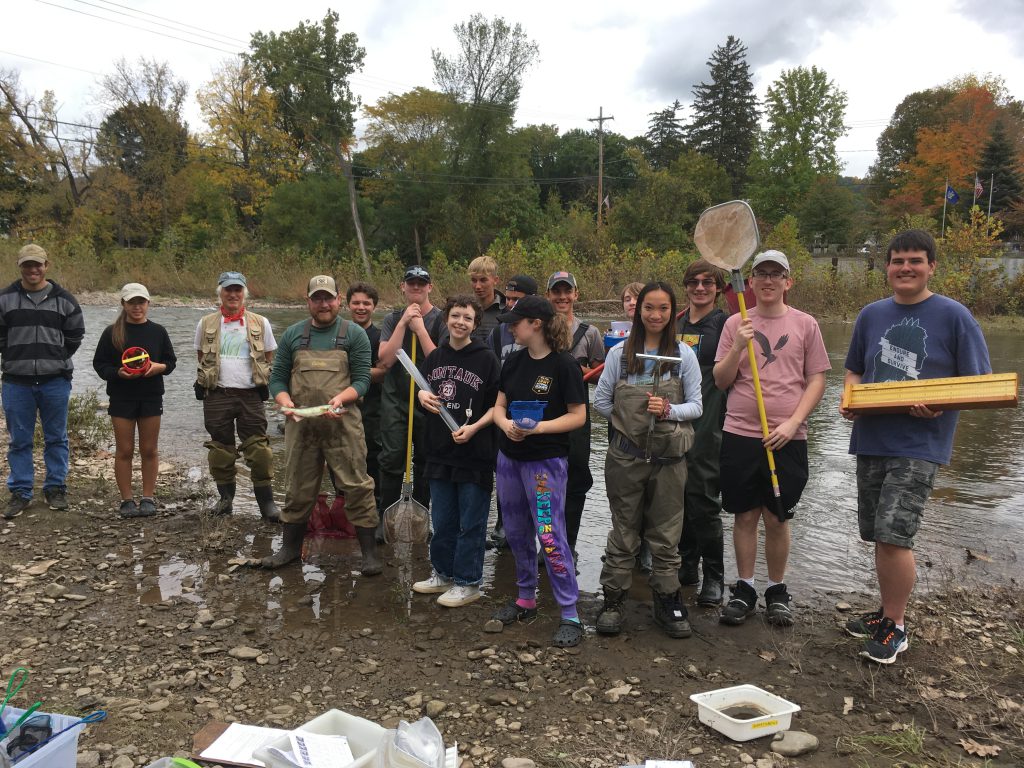 "The students present at the Schoharie Creek this year were joined by two DEC staff members who worked with students to electroshock and measure fish, discuss invasive species, and share their enthusiasm for the aquatic work they do," said Mrs. Burgett. "Also joining us was Doug Reed, a retired, but still passionate educator who 'runs' water and soil samples to the Cary Institute of Ecosystem Studies for more in depth testing," she added.
What students said about contributing to this important water quality study:
Ecologists and people who study fishing are very cool.
Amazing and fun learning experience!
Very fun day, enjoyed being a scientist for a day.
I love that we were outside all day and had a lot of hands on stuff we could do.
Definitely an awesome day to have out of school, learned a lot and had a lot of fun.
Click this link to view more photos on our Facebook page.