The school district is governed by a five-member Board of Education that is elected to three-year terms by the community every May.
Email the Middleburgh Board of Education.
2018-19 Board of Education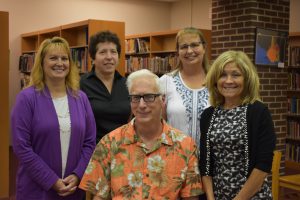 Pamela Standhart, President
Becky Binder, Vice-President
Ernest Kuehl Jr.
Debra A. Bechtold
Vicki Hoerz
2018-19 Standing Board Committees/Representatives
Curriculum Committee Representatives:
Vicki Hoerz and Ernest Kuehl
Facility and Grounds Committee Reps:
Debra Bechtold and Ernest Kuehl
Transportation Committee Reps:
Becky Binder and Vicki Hoerz
Budget and Finance Committee Reps:
Entire BOE
Policy Development and Review:
Pamela Standhart and Vicki Hoerz
Schoharie County School Boards Association:
Debra Bechtold
Process to Address Your Concerns
Despite our best efforts, there will be a time when something in the school district doesn't work for you — a time when you question why something was done, or not done. When you find yourself in this situation, we ask that you work together with us by following the steps below in the process as established by our School Board.
Discuss the issue with the teacher or guidance counselor at school, or the appropriate person in a department or program.
Discuss the issue with the principal. If it is a school-wide concern, this becomes Step 1.
Contact the Superintendent's Office.
If you are unable to resolve your concern during any of the above steps, please request the person at that level to assist you in the process of moving to the next step. Board members may ask the Superintendent to discuss citizen concerns with the appropriate staff person.
Board of Education Meetings
Meetings are called to order at 5 p.m. and adjourn for an executive session; public session begins at approximately 6 p.m. All meetings are held in the Middleburgh Jr./Sr. High School Library Information Center unless otherwise noted.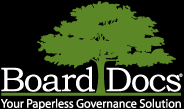 Middleburgh Central Schools uses BoardDocs to host our Agendas, Supporting Documents, and Minutes for Board of Education meetings. Please click the BoardDocs link to access these documents for all meetings.
July 11, 2018: Reorganization Meeting
July 24, 2018: Regular Meeting
August 13, 2018: Board Retreat at Capital Region BOCES
August 22, 2018: Regular Meeting
September 19, 2018: Regular Meeting
October 17, 2018: Regular Meeting
November 14, 2018: Regular Meeting
December 12, 2018: Regular Meeting
January 16, 2019: Regular Meeting
January 30, 2019: Regular Meeting
February 13, 2019: Regular Meeting
March 6, 2019: Regular Meeting
March 20, 2019: Regular Meeting
April 3, 2019: Regular Meeting
April 17, 2019: Regular Meeting & BOCES vote
May 8, 2019: Public Hearing: School Budget
May 21, 2019: Annual District Election – Gym Lobby
May 29, 2019: Regular Meeting
June 12, 2019: Regular Meeting
June 26, 2019: Regular Meeting
Archives of Board of Education agendas and minutes can be found on the BoardDocs site. If you are looking for previous agendas or minutes that are not posted there, please contact the District Clerk at (518) 827-3625.