The District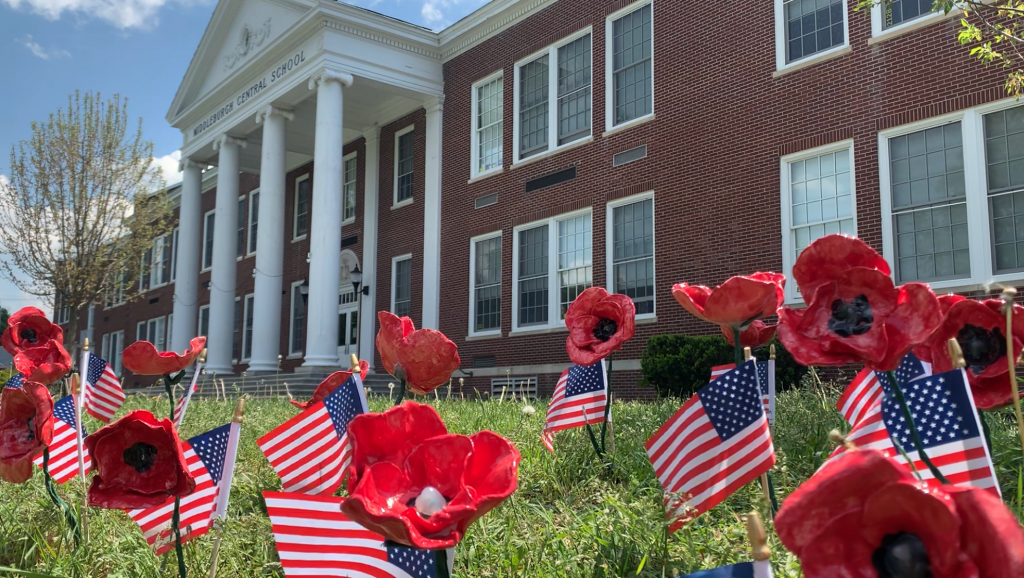 The Middleburgh Central School District is a dynamic educational community located in the Helderberg Mountains of Schoharie County, New York, southwest of the Capital Region area.
The school district's motto is "MCS KNIGHTS SUCCEED."
Middleburgh's school district was served originally by a one-room school house. On the site of the current high school, another school was located. That school existed until the current building was erected early in the 20th century.
Today, students come from 11 towns in eastern and southern Schoharie County and western Albany County to attend MCS – at 181 square miles, one of the largest school districts in the state in terms of area.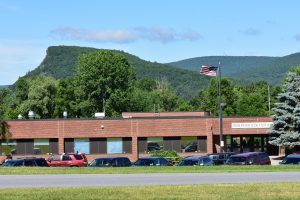 The school district has two buildings: the elementary school (about 365 pre-K-grade 6 students) and the junior/senior high school (about 380 grades 7-12 students), which are both located on Main Street in Middleburgh.
Approximately 80 faculty members and 100 non-instructional and professional staff interact and work with students every day. Middleburgh is known for small class sizes, many of which have fewer than 25 students. For more on our academic program, please visit our Academics page.
MCS offers students a number of activities outside of the classroom as well. Students are able to participate in National Junior Honor Society, National Honor Society, Student Congress, Choir, FBLA, Drama Club, Pep Band and Band, Athletic Association, Mock Trial, Jazz Band, FFA, Marching Band, SADD, Yearbook, Ski Club, Interact, Odyssey of the Mind, Spanish Club, Prom Committee, Model UN, History Club and Flag and ID Group.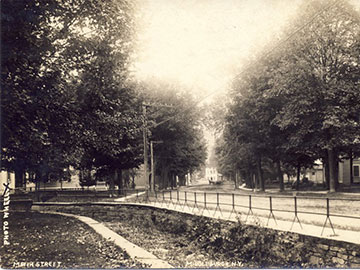 There are several musical opportunities as well as theatrical opportunities in summer performances, senior play and spring musical.
All district activities, programs, and goals are funded by an annual budget of roughly $20 million.
The Community
The school buildings are located in the village of Middleburgh, where there are many churches, businesses, a library and several service organizations, including Rotary and Lions Club.
The community is also home to the Best House and Medical Exhibit and is close to Howe Caverns, Iroquois Indian Museum, Schoharie Colonial Heritage Association, and Old Stone Fort Museum.
Adjacent to the elementary school is an outdoor complex of playgrounds, playing fields and the Everlasting Nature Trail constructed by community volunteers.
Middleburgh and the Schoharie Valley are known for excellent fishing and hunting, easy access to cross-country and downhill skiing, snowmobiling and hiking. You can pick strawberries, get lost in the corn maze or get farm fresh produce from Barber's, Bohringer's or Shaul farms. Spend the weekend antiquing or hiking Vroman's Nose.
Nearby, the Blenheim Gilboa Power Project offers educational and recreational programs throughout the year. Next door to the power project is Mine Kill State Park which features an Olympic-sized pool and hiking and boating facilities and the Lansing Manor House museum.
Middleburgh enjoys a beautiful country setting and is located just 40 miles south of Albany, the Capital Region of New York state. You will find many two- and four-year colleges, several shopping malls, professional sports teams and numerous cultural centers, including the Empire State Performing Arts Center, the Saratoga Performing Arts Center, Times Union Center, Proctor's Theater, and the Troy Savings Bank Music Hall in the area.
District Communications
The Middleburgh Central School District website is updated many times throughout each week with stories, news, alerts, reminders. You will also find all school and administrative contacts as well as the lunch menus, a calendar of district wide and school events on the homepage, job postings, required notifications, alumni information, and much, much more. If you're looking for something that is not on the website, please e-mail us, or call us at (518) 827-3625 to let us know.
Parents and community members are also encouraged to download the MCS district app for Android and Apple devices, "like" the district on Facebook page, and keep up to date on MCS happenings through Twitter.