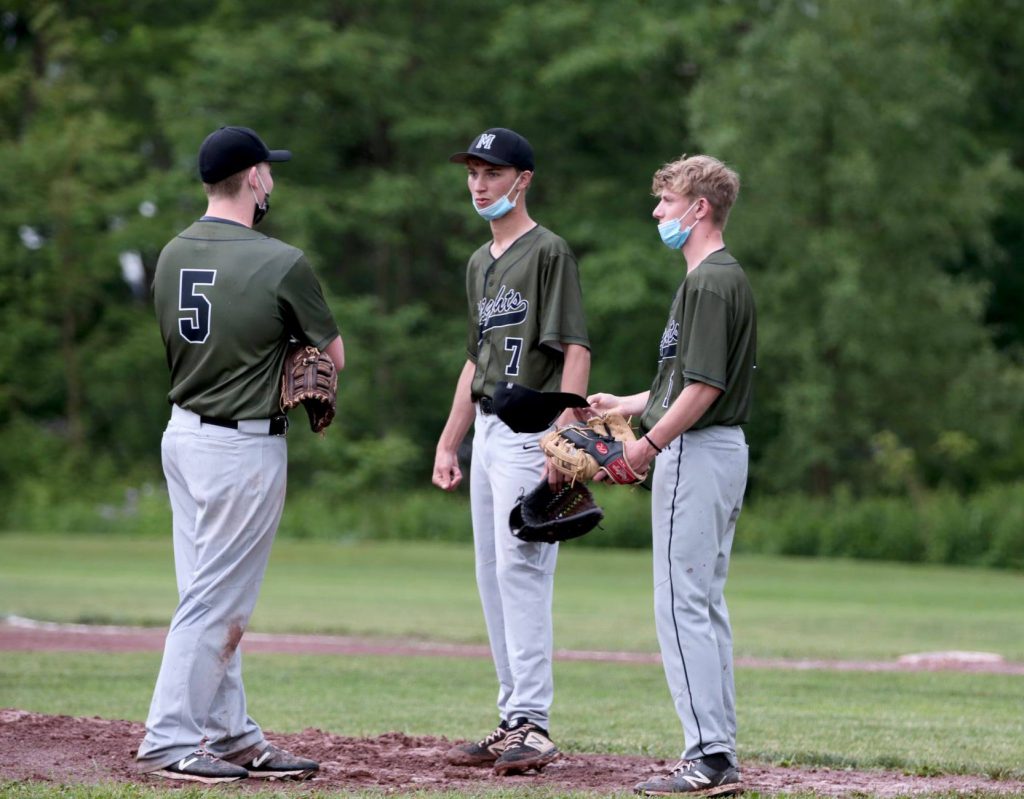 Kevin Fuller #7 was the only Middleburgh athlete to earn a spot on the Western Athletic Conference All-Star baseball team for the Mohawk Division.
The MCS junior batted .357, which was the second highest average on the team.
Kevin led the team in hits for the year and tied for second in RBI.
As a pitcher he appeared in 12 out of the 13 games they played – collecting one win and having the lowest ERA.
Middleburgh softball players earning All-Star status for the spring 2021 season in the Mohawk Division:
Ashley Ciafardo (first team)
Olivia Skowfoe (second team) 
Sarah Schafroth (second team)