Pamela Standhart, President
Currently serving third term, expiring 2024
Email: pamela.standhart@mcsdny.org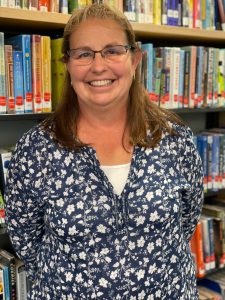 My objective to serve on the Board of Education is to provide a high quality education to all of our students. We have done this by placing our students at the forefront of our purpose by maintaining student driven goals. I believe that every student deserve equality and the opportunity to thrive. Another objective is supporting our highly effective administrators and staff to help the students grow as individuals and realize their dreams. This all must be done while maintaining good fiscal practices. I try to keep in mind to be fiscally responsible to our taxpayers while providing a quality education for our students.  
Becky Binder, Vice President
Currently serving third term, expiring 2024
Email: becky.binder@mcsdny.org
Objective to serve:

I believe it is important to be involved in our community. To have a voice in balancing the needs and wants of our students with what our community can afford. I look forward to continuing the work needed to offer our students the best opportunities available.  
Debra A. Bechtold
Currently serving second term, expiring in 2022
Email: debra.bechtold@mcsdny.org
Objective to serve: to be part of the decision making process that makes Middleburgh Central School a progressive institute that provides all students an equal learning environment. To also assure there is accountability from all those who serve our students.
Vicki Hoerz
Currently serving second term, expiring in 2022
Email: vicki.hoerz@mcsdny.org
Education has always been extremely important to me. I believe that learning should be enjoyable. As a retired teacher from MCS and current Board of Education member, I would like to see the goals we have put in place help guide everyone at MCS to do their very best. Presenting a school budget that is fiscally and educationally sound, providing equitable opportunities for learning to each student, working for the success of every student – focusing on their social and emotional well-being, as well as, high academic standards and working to improve communication with the community are the objectives, that I believe, are necessary to allow MCS students to help reach their personal and professional goals. 
Scott VanKuren
Currently serving first term, expiring in 2023
Email: scott.vankuren@mcsdny.org
My personal goal as a member of the MCS Board of Education is to work for a high quality education for our students. To fight to preserve our traditions, to improve our educational program, and to offer every student a path to their dreams. This can only be achieved when the entire board works together towards common goals, and works together with the administration to achieve these goals. I feel that this dynamic is in place, and the result is our highly effective community directed school. Our community generously funds our school district, and our district gives results.