The Middleburgh Boys and Girls Varsity soccer teams both took the field Wednesday in opening round Sectional games. Both walked off their respective fields as winners.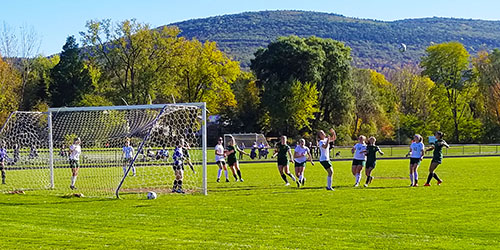 The Girls team was slotted as the #13 seed and hosted #20 seed Berlin. In a close game, the Lady Knights held their own against Berlin, winning 2-1. The Lady Knights will face off against #4 seed Hoosick Falls on Saturday October 21st at 2:00 p.m.
On the Boys side, they traveled up Route 30 to take on the #7 seed Schoharie Indians. The tenth-seeded Knights got a goal off a penalty late in the first half, and held on for a 1-0 win. The Knights now travel to the second-seeded Maple Hill Wildcats on Friday at 3:00 p.m. for a Sectional Quarterfinal game.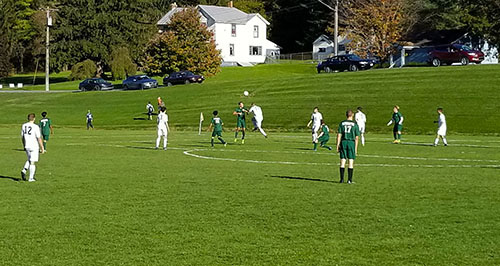 Best of luck to both teams in the next round! KNIGHTS SUCCEED!