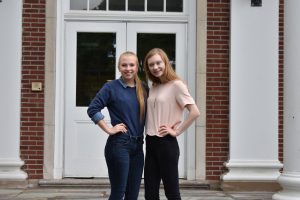 As the school year comes to an end, Middleburgh Central Schools would like to honor and acknowledge the accomplishments of our top two seniors of the Class of 2018. Valedictorian Emily Skowfoe and Salutatorian Alix Kovac recently sat down to talk about their plans after graduation and their fondest memories of MCS.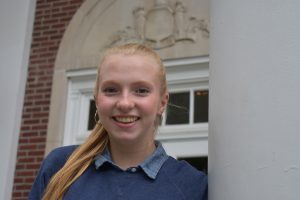 Emily will be heading to the University of New Hampshire for Chemical Engineering in the fall. She says she enjoyed chemistry, math, technology, and other science classes more than other subjects, and that when she asked her teachers for help, they suggested Chemical Engineering to her. After getting her undergraduate degree, Emily says she plans to go into Biomedical Engineering to help people with heart conditions.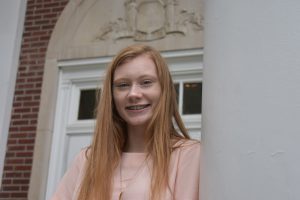 Alix will be heading to the College of St. Rose for Forensic Psychology. She says she got interested after taking Psychology this year and watching a lot of the television show "Criminal Minds". "My parents always told me to be honest and work hard, so that's what I did," Alix said.
Both Emily and Alix listed the senior trip to Ocean City, New Jersey as their favorite MCS memory. And they wanted to thank teachers who had helped shape their time at MCS: Mr. Bender, Mr. Gray, Mrs. Himme, and Mr. Trusdale.
Both Emily and Alix were asked what advice they would give to future MCS students. "Don't break the rules, enjoy yourself, pick what intrigues you, and don't dig a hole you can't get out of," Alix said.
"Know that not everyone will be your friend, and it's okay to lose friends," said Emily. "That helps you create stronger bonds with other people."
"Make sure you make time for friends and family," she added. "You have a life to live too."
Graduation will be held on June 22nd at 7 p.m. at the Junior/Senior High School.