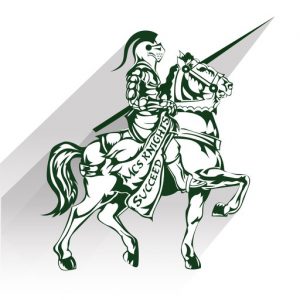 Dear Middleburgh school community:
Many concerns have been expressed regarding the recent, necessary removal of the trees in the front courtyard, which is aligned with the new walkway installation and part of Middleburgh's $15 capital project work.
Your concerns are important and valued. I have spoken with everyone who has reached out to me personally regarding the removal of the trees and will continue to do so until everyone's questions are addressed.  I am taking these constructive, and, at times blunt, opinions to positively move forward to further improve and beautify the space where the trees were removed. 
Thank you to everyone who felt comfortable enough to let me know how they felt about the removal of the trees. This again reinforces to me how cherished this beloved school, and the property it rests on, are to the Middleburgh community.   
The new walkway installation and the landscaping plans for the front courtyard provide a unique opportunity for the district and the community to work together to reimagine and create an affordable, aesthetically appealing and welcoming façade to the school's front entrance to greet students and staff each day for years to come.
We have always intended to do this through a comprehensive front courtyard landscape reimagining plan.  Some of our work will include:
Re-planting four of the removed trees, following best arbor practices, which include: tree selection and the determination of the optimal location for each to maximize life span in alignment with the building and walkway footprints.
Developing a landscape legacy program which provides appropriate memorialization opportunities, along with the proper visual and long-lasting recognition, for trees planted to honor students, staff or community members. Our first tree will replace the legacy tree removed and will include the proper visual recognition to distinguish it.         
The goal of this work always been to create a safe, welcoming environment for our students in a beautiful way which maximizes the greatness of the front courtyard and building. We know the grandeur of mature trees doesn't happen fast, but together we can, and will, establish the new landscape footprint for the front courtyard. As those trees grow, so will the legacy of the community members whose opinions in this process were so valuable, in addition to those who want to be a part of this reimagining plan.     
We believe our community will have some important and creative suggestions. We are committed to doing this work in a partnership with our community members and stakeholders.   Please contact my office by Friday, July 24 if you are interested in joining district staff who will be working on this important task by either calling 518-827-3625 or emailing to: brian.dunn@middleburghcsd.org
As Middleburgh's superintendent, I want to reinforce how much I look forward to collaborating with you to continue the improvements to the front of our treasured school.
Thank you, and best wishes for your family's good health during these trying times.
Sincerely,
Brian P. Dunn
Superintendent