Elementary students gathered Thursday morning to honor the accomplishments and sacrifices of veterans in our area. Students were able to invite a veteran to bring to school for breakfast before dozens of veterans were honored in a school-wide ceremony in the gymnasium.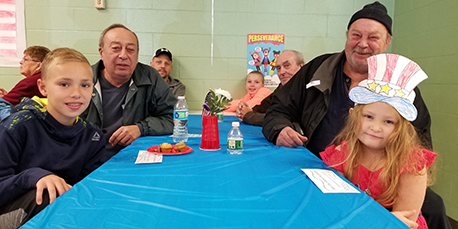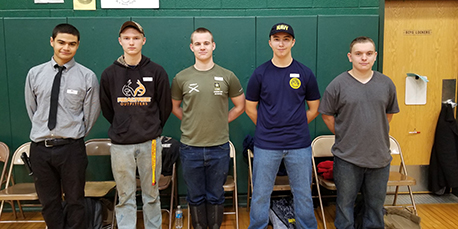 Students sang songs, read essays, and presented posters to honor the sacrifices of our nation's veterans and to thank them for the freedoms they enjoy. A color guard from the local American Legion presented the American flag, and seniors who are joining the armed services after graduation were also honored. Students also conducted a POW/MIA ceremony to honor those who served but have not made it home.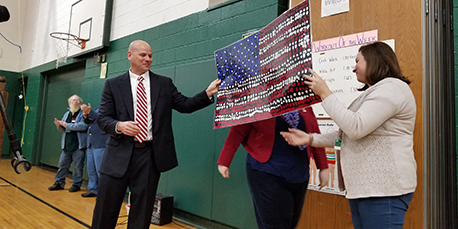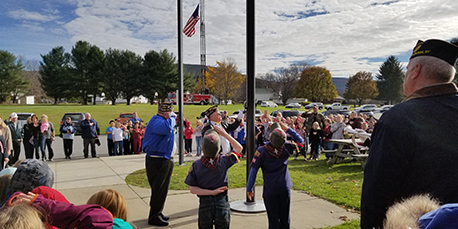 In addition, students presented Principal Michael Teator with an American flag painting done by every student in the school. The project was put together by students and teachers to honor Principal Teator, who is a veteran himself.
The day ended with a flag raising ceremony outside in front of the Elementary School, where our Cub Scout students assisted in raising the flag.
Thank you to all our veterans for their service and sacrifice for our nation!