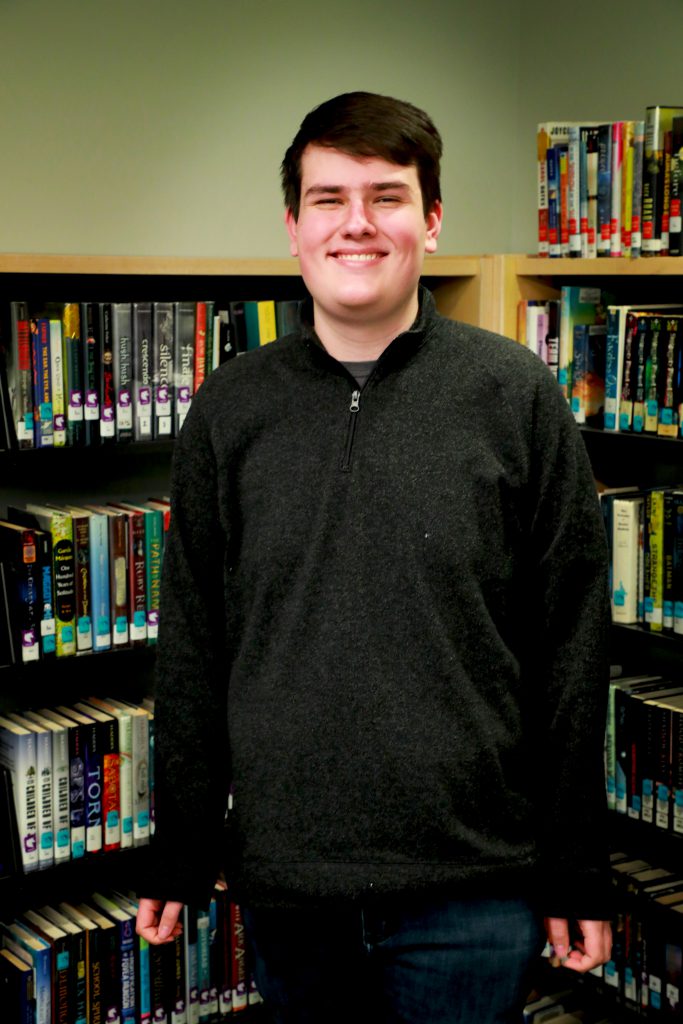 Honor Graduate, Benjamin Diamond: I was a part of Odyssey of the Mind for the later years of elementary school. In 8th grade, I was involved in bowling. Now, I am the project coordinator for the INTERACT Club and the Vice President of Game Club.
MHS Highlight: Homecoming this year was definitely a highlight. I hadn't gone before, and after being remote for a year, it felt nice to be around so many people. It's weird, because I'm an extremely introverted person, but I really missed being around others.
What you want people to know about you: I don't know. I'm a huge nerd. I play a lot of games. I probably know way too much about Star Wars, Marvel, DC, etc.
Career goals: I originally chose to major in English at UAlbany, but I am thinking of switching over to Environmental & Sustainable Engineering.
Something about the world that concerns you: There are a few things that I'm concerned about currently. Russia's invasion of Ukraine concerns me. I think the banning of books in Tennessee and Texas is the beginning of a very slippery slope. I also don't agree with Texas prosecuting parents of trans children. Finally, of course, climate change definitely concerns me, it will be the defining problem of this generation and the generation before it.
Something about the world that inspires you: The people who strive to do some amount of good in the world. People who are altruistic, generous, and kind. People who, despite whatever is going on in their own personal lives, go out of their way to make someone else's day better. They inspire me.
Notable quote: "Never be cruel. Never be cowardly…Remember, hate is always foolish and love is always wise. Always try to be nice, but never fail to be kind." – The 12th Doctor. I love this quote, and it's something I try to live by. Life's short, there's no time to let hate devour your life, and even if it's the hardest thing to do in the moment, you should aim to be kind.
Advice to help other students succeed: Take notes, always have notes. They help a lot.