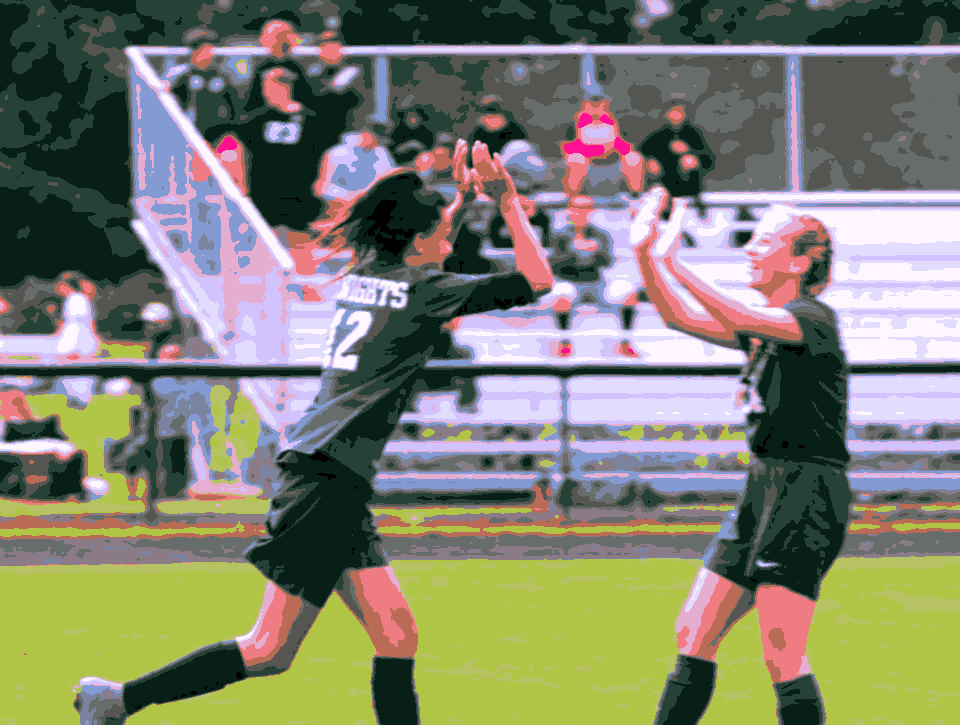 The Middleburgh girls team has started the season off strong. The Knights took Spa Catholic 8-0 on Monday. It was an away game at Saratoga Central Catholic High School.
Cierra Dupont – three goals
Alyssa Wayman – two goals
Emma Lacko – one goal
Sarah Schafroth – one goal
Gillian Acker – one goal
Ashley Moorehead – one assist
The Knights also won 7-4 in Wednesday's away game against Mekeel Christian Academy at Maalwyck Park.
Cierra DuPont – four goals 
Alyssa Wayman – one goal and two assists 
Laney Heaney – one goal 
Ellie Shaul – one goal and two assists 
Emma Lacko – one assist