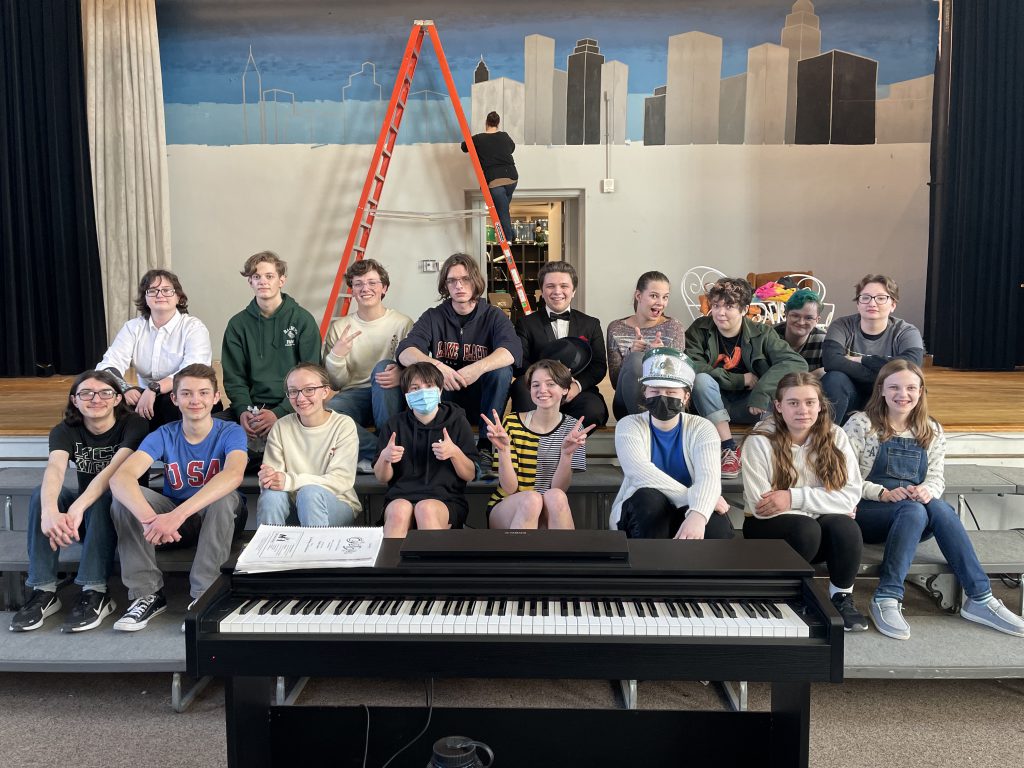 The MCS Drama Club is proud to present their spring production – Guys and Dolls. The musical will be live in the high school auditorium and is open to the public. This will be the first MCS musical production in three years. 
Opening night is Thursday, March 24 at 7:00, Friday, March 25 will be another evening performance at 7:00, and there will be a matinee on Sunday, March 27 at 2:00. Tickets will be sold at the door: $8 for General Admission, $5 for students and senior citizens.   
Guys and Dolls tells the overlapping stories of high-roller Sky Masterson (Luke Bramer), who falls in love with mission worker Sarah Brown (Laney Heaney), and lovable rapscallion Nathan Detroit (Mark Ciafardo), engaged for 14 years to Miss Adelaide (Megan Bramer), a headliner at the Hot Box Club. Nathan runs a famous floating crap game, and an ongoing plot line involves his quest for a safe place for the game as Adelaide continues her quest to convince him to marry her. Meanwhile, Sarah, mistakenly believing that Sky set up an illegal game at the mission, tries to fight her affection for the charismatic crapshooter.