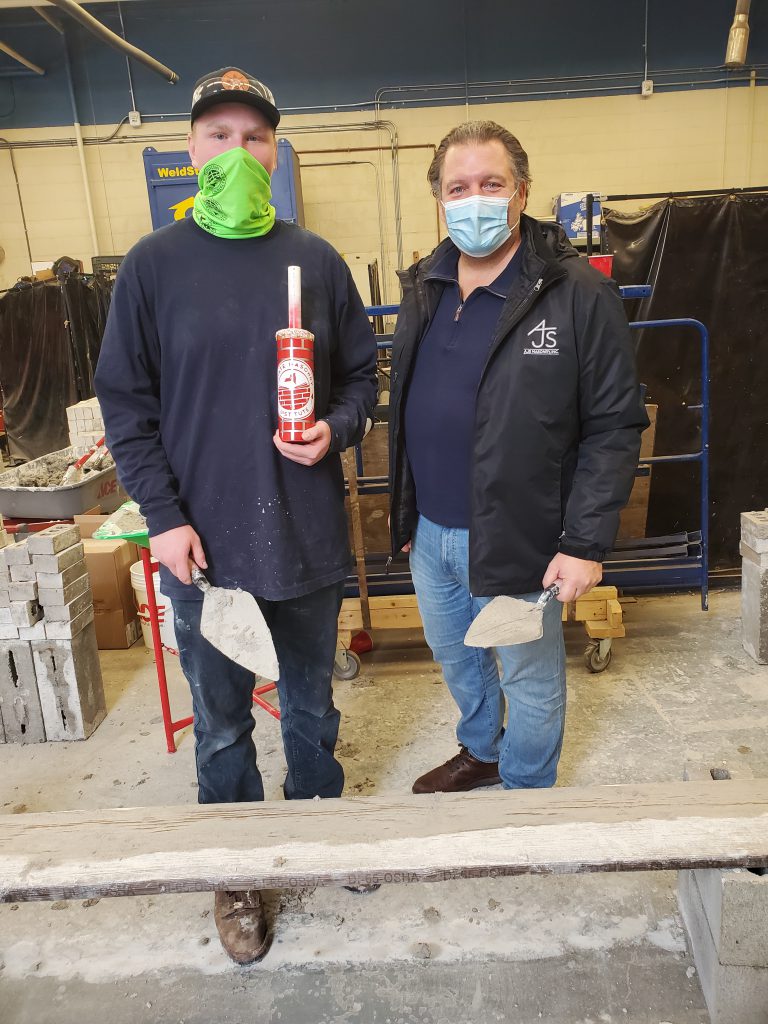 A Middleburgh senior with plans to become a paramedic discovered he's also a skilled bricklayer. Nick Wood, along with about three dozen others, took part in an introduction to masonry course in the Capital Region BOCES Construction/Heavy Equipment program. After just five days of training, he won a competition among his peers for doing the most quality work in the fastest time. Nick was able to "mud" and lay 24 bricks into a wall in two, two-minute intervals. "It was pretty cool to learn something that fast – to go from knowing nothing to laying bricks cleanly in just a couple of days. It was a great learning experience," Nick said. "He did excellent work," said Amanda Bedian, director of business development & marketing at Upstate Masonry Institute (UMI).
The program is offered at BOCES by UMI in conjunction with the Bricklayer & Allied Craftworkers (BAC) Local 2 Union and AJS Masonry, a Clifton Park-based business operated by BOCES business partner Andrew Sciocchetti. 
The masonry exposure initiative introduces students to the Bricklayers Allied Craftworkers trade while taking a hands-on approach to learning the fundamentals of masonry with brick and block. "The purpose of our exposure initiative is to educate the construction tech students in masonry while informing them as individuals," Ms. Bedian said.
Nick is a volunteer firefighter and will attend SUNY Cobleskill in the fall to study paramedicine, but plans to keep masonry and construction as a solid career backup plan. Superintendent Brian Dunn was thrilled to hear the news, saying, "Nick's achievement is a strong reminder that the trades are alive and well at the BOCES CTE center. As a result of Nick's hard work, he is ready to pursue the career of his choice with additional skills that he can use for a lifetime. Go Nick!"