"Emily's kind spirit shines through from the first time you meet her. Our students will be lucky to work with her this year," said Elementary School Principal Amy Irwin.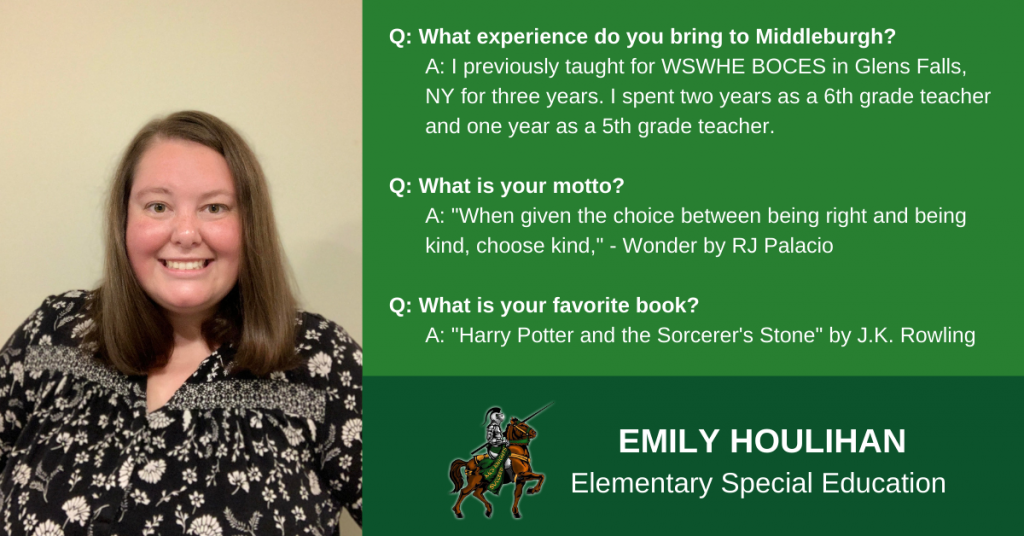 For three years, Emily Houlihan taught for WSWHE BOCES in Glens Falls. She spent two years as a 6th grade teacher and one year as a 5th grade teacher. She earned her bachelor's and master's degrees at the College of Saint Rose. 
Ms. Houlihan's motto is "when given the choice between being right and being kind, choose kind." Her favorite book is Harry Potter and the Sorcerer's Stone and she had a more difficult time narrowing down her favorite movie, "I love all the Pixar movies, if I had to choose I would pick Toy Story," she said.