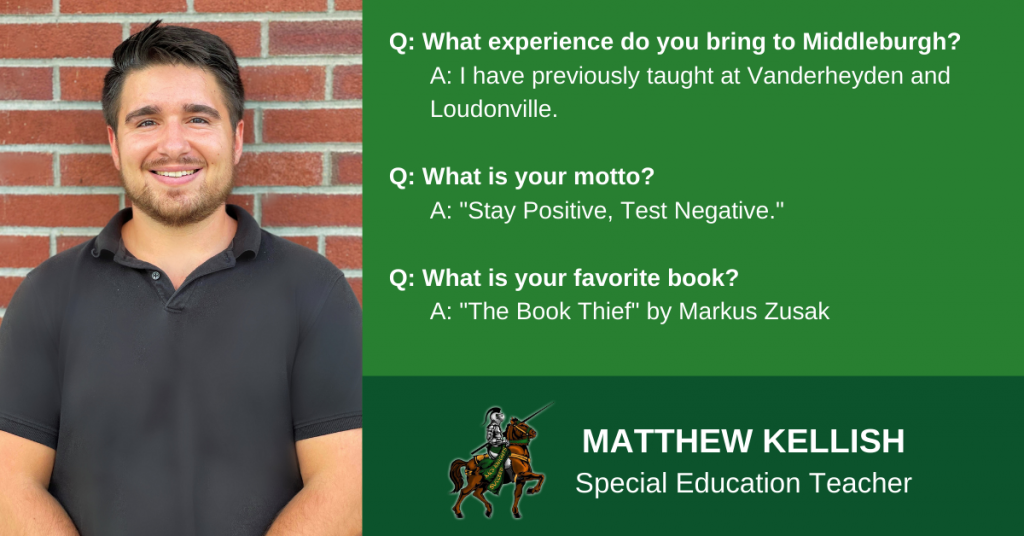 "We are so excited for Mr. Kellish to join our school. He comes to us from Vanderheyden and has experience working with students of all backgrounds and needs. He will make a great addition to our special education department," said Jr/Sr High School Principal Matthew Sloane.
Matthew Kellish graduated from SUNY Brockport and has been helping to make a difference in the lives of families and individual children and adults at Vanderheyden. He also taught at Loudonville Elementary School. 
Mr. Kellish's favs — for a motto it's "stay positive, test negative," for reading he chose Markus Zusak's The Book Thief, and his top movie of choice is Lord of the Rings.