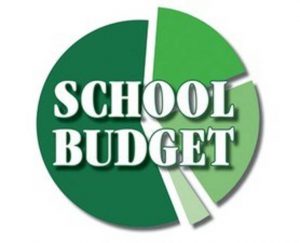 The Middleburgh Board of Education unanimously adopted a proposed $22,803,143 million budget for the 2020-21 school year, which maintains all current student programs and services, at its May 19 meeting.
This budget increases spending by $321,230, or 1.43 percent, from the current year, and includes a 1 percent tax levy increase.
The proposed 1 percent increase in the tax levy – total amount of money to be raised through property taxes – is less that the district's maximum allowable levy limit of 2.67 percent, as determined by the state's tax cap law. The district is 100 percent tax cap compliant. The proposed budget needs a simple majority to be approved.
Also on the ballot is a proposition to purchase three school buses and two caravans in an amount not to exceed $363,000, as part of the district's ongoing bus replacement plan. State transportation aid will fund approximately $290,400, or 80 percent, of the bus purchase costs over a five-year period.
The proposed vehicle purchase includes one 66-passenger bus, one 48-passengr bus, one 24-passenger bus and two, seven passenger caravans.
"It's extremely critical to note this adopted, proposed budget will preserve all our current outstanding academic, co-curricular and athletic programs and opportunities for all our students," said Superintendent Brian P. Dunn. "Everything which has been in place for this current school year will be maintained in the upcoming school year.  We are being extremely respectful of taxpayer dollars and recognize the very difficult financial circumstances many are currently facing due to COVID-19 economic challenges."
Additionally, residents will elect one member to the Board of Education for a three-year term beginning July 1, 2020 through June 30, 2023. Candidates, who will appear on the ballot alphabetically, are Ernest W. Kuehl Jr. and Scott VanKuren.
In accordance with Gov. Cuomo's Executive Order 202.26, the budget vote and school board election will be held remotely, by absentee ballot only. Qualified voters will receive absentee ballots by mail. These ballots will be returned with the provided postage paid return envelope. All absentee ballots must be returned to the district by 5 p.m. on June 9. There are no exceptions and this includes postmark dates.
The annual budget newsletter will be mailed to all residents in early June.   Budget information is also available at: Budget and Taxes