The students, faculty and staff of Middleburgh Elementary honored local military men and women on Thursday in a special Veterans Day program. The day's events began with a special breakfast in the cafeteria, where students could join "their" veteran for a meal and pose for photos.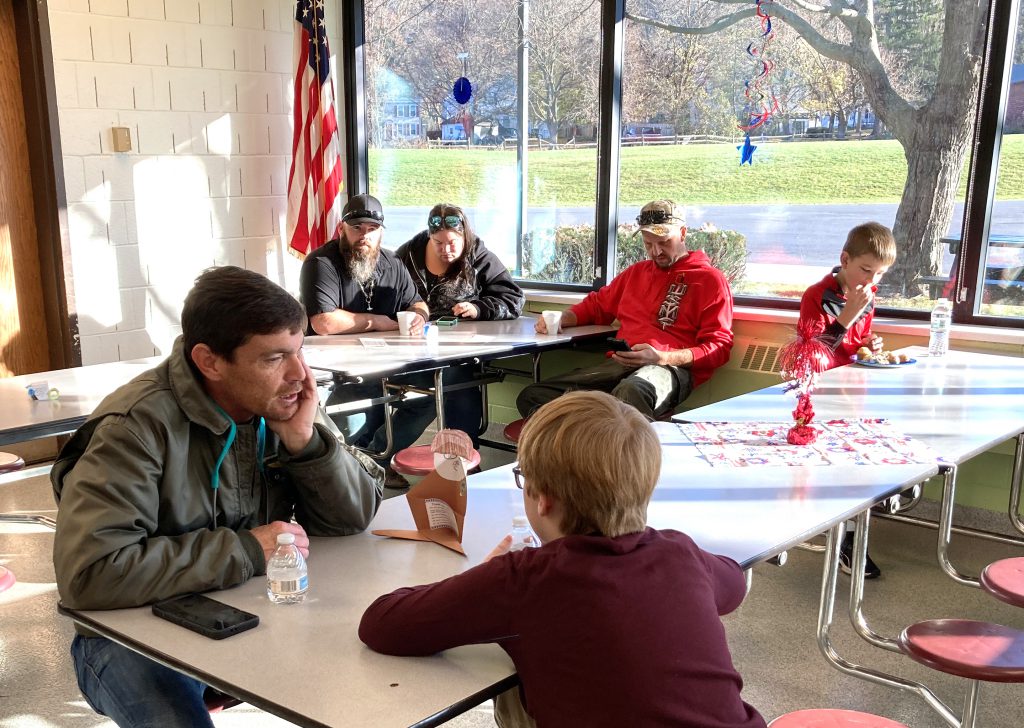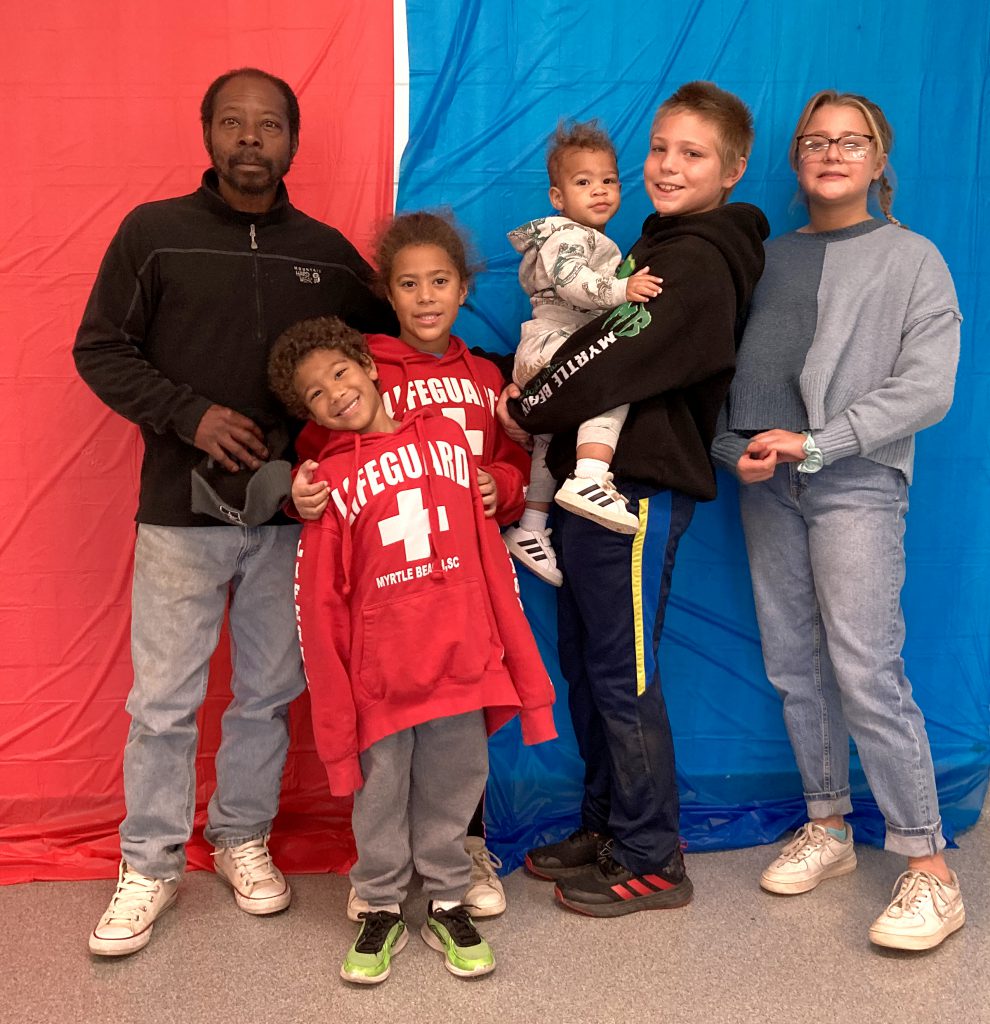 Students and veterans then proceeded to the gymnasium, where a special Veterans Day program was presented. Principal Amy Irwin presented the morning's program, which opened with the Posting of the Colors, Pledge of Allegiance, and student Meghan Bramer singing the National Anthem.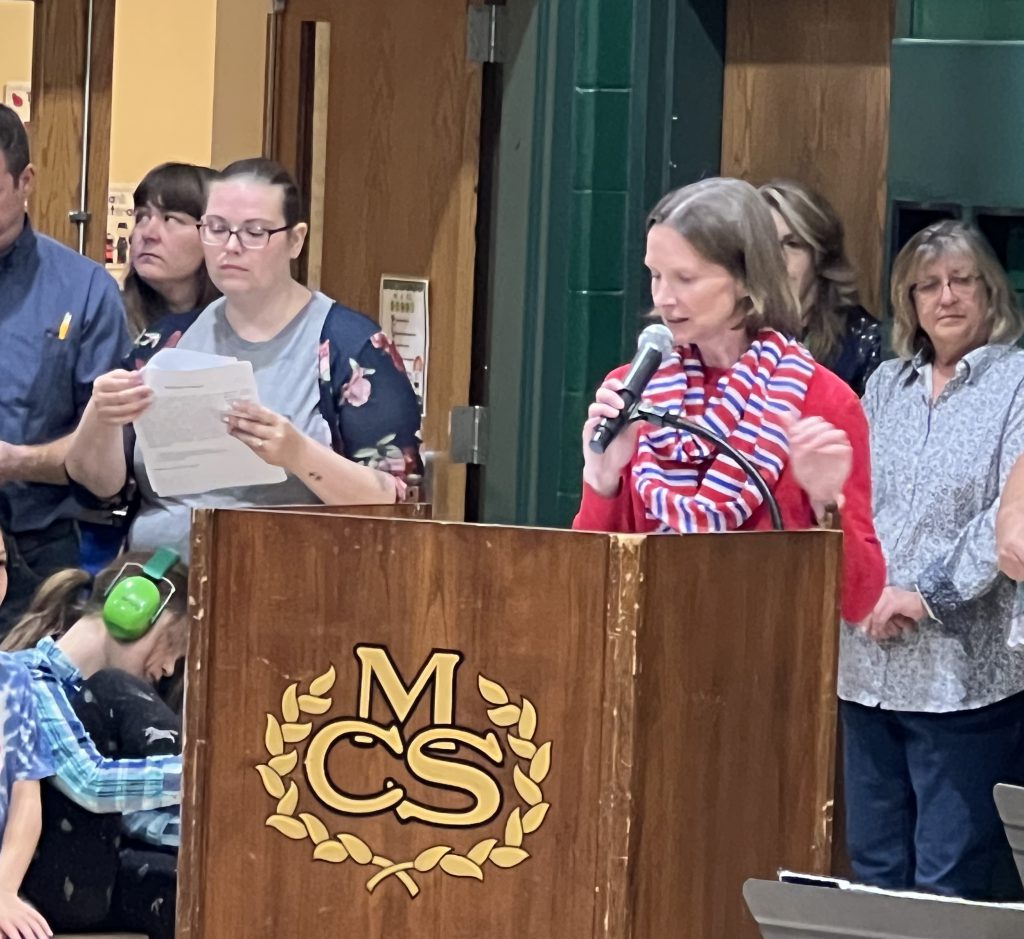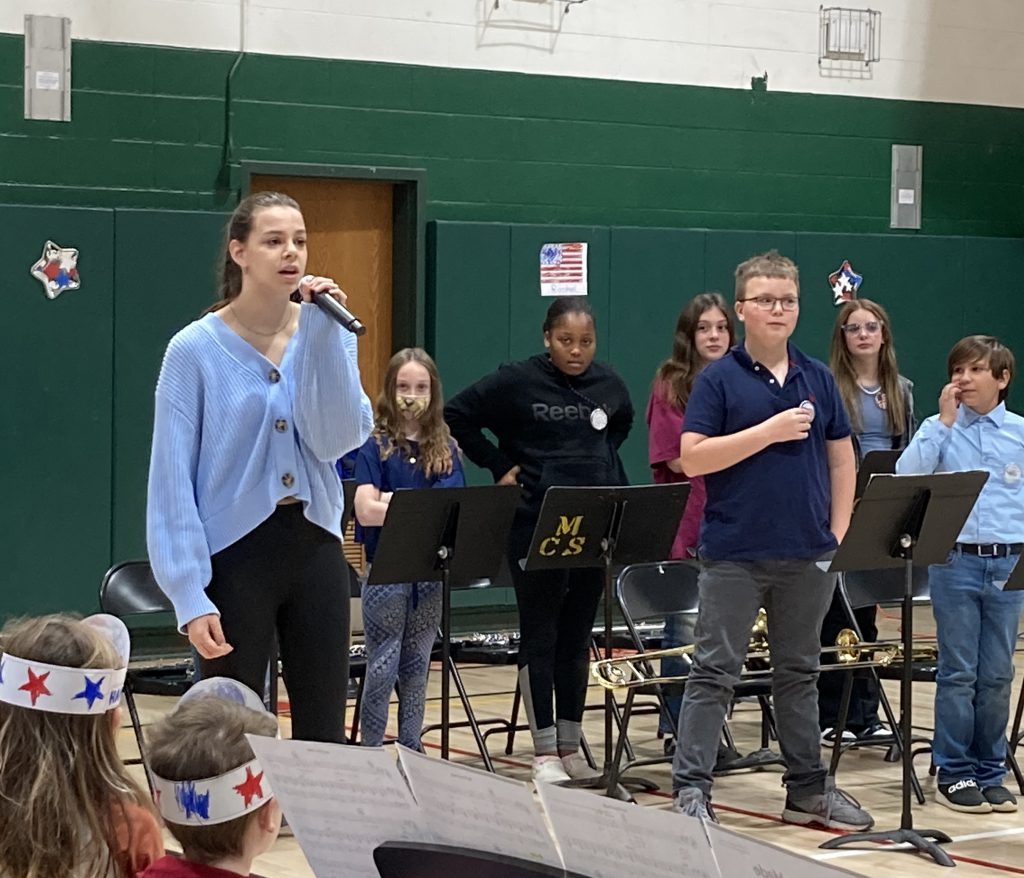 Several other student performances were also part of the program, with kindergarten and first grade singing "Thank You To Our Veterans," second and third grades singing "On Veterans Day," and fourth, fifth and sixth graders singing "Sacrifices Made."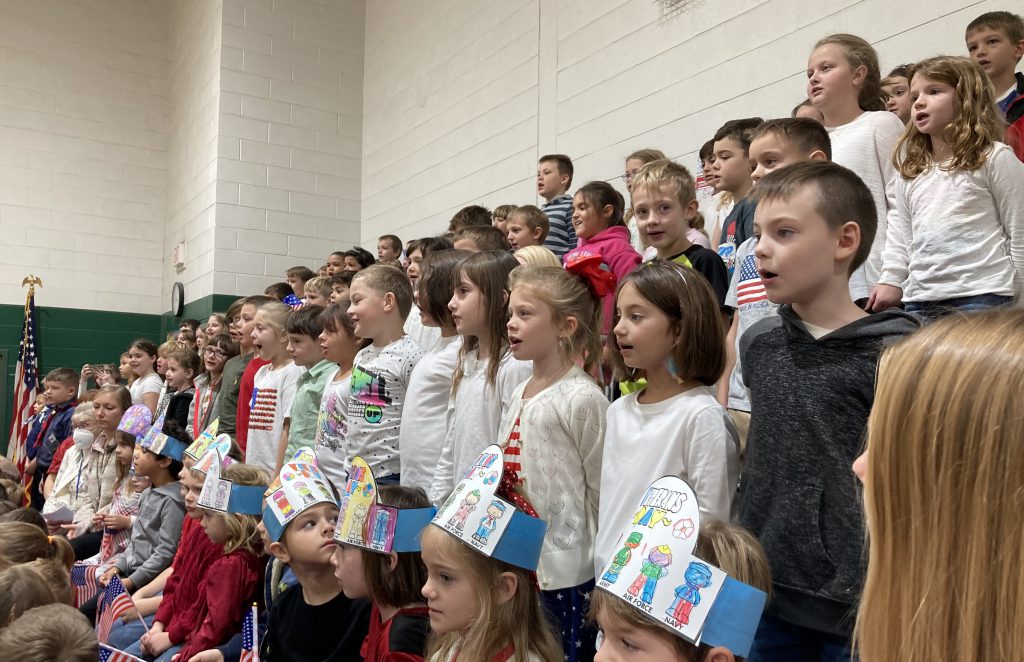 A solemn portion of the program was dedicated to the POW/MIA Table Ceremony, presented by the fourth grade class. The fourth graders explained the significance of the table ceremony as those in attendance took a moment to honor those veterans who were prisoners of war or missing in action. In addition, each veteran received a paper poppy, which Mrs. Howe explained represented consolation, remembrance and hope.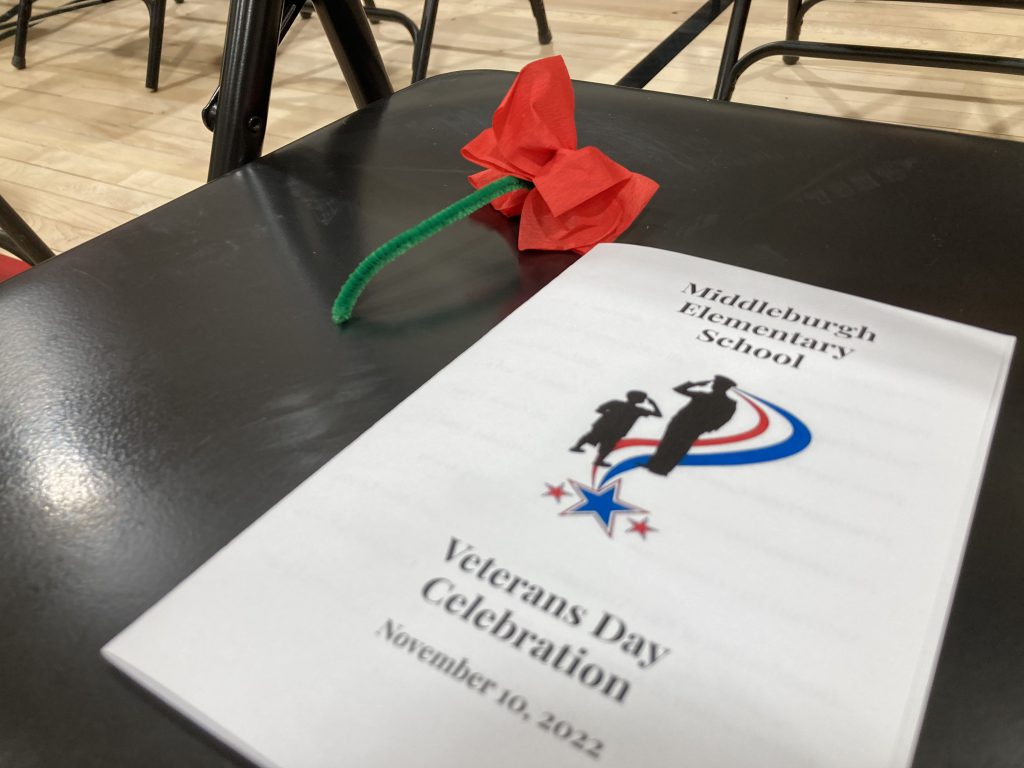 Mrs. Irwin recognized each branch of the military in turn, and invited each of the veterans in attendance to stand while student instrumentalists played the official song of each service branch, and students provided historical information about each branch. Each veteran introduced themselves and shared their years of service.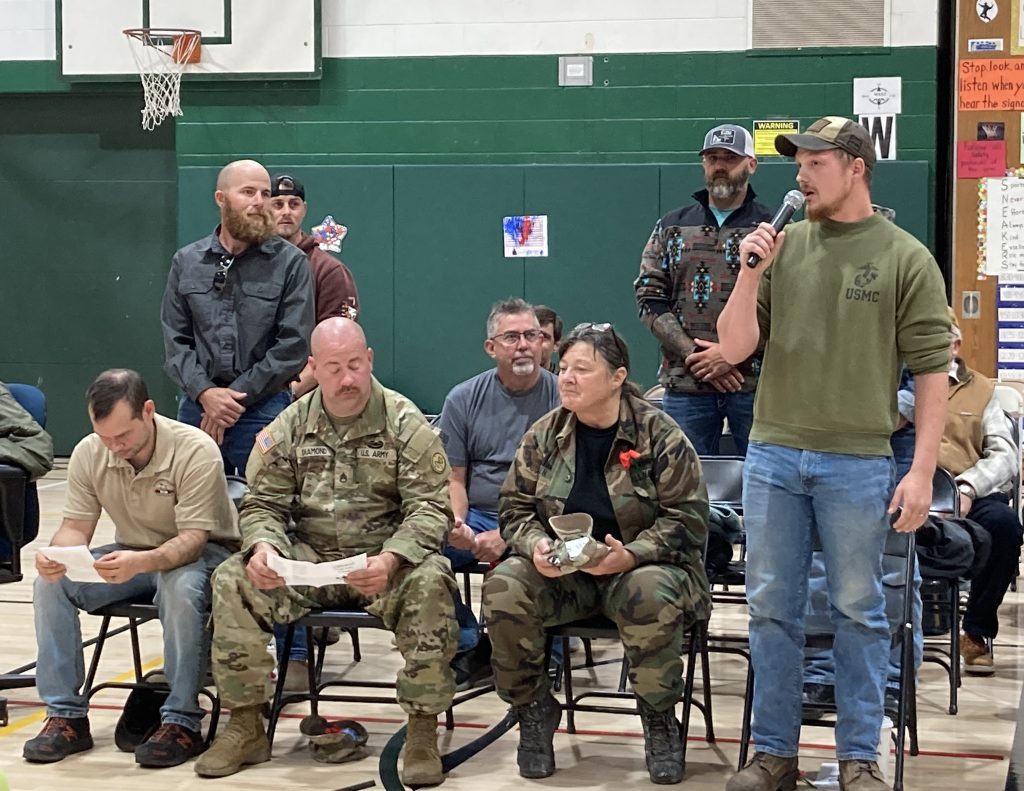 While the assembly ended on a solemn note with the playing of "Taps," the veterans were all smiles a moment later, as many of them took the opportunity to share hugs and snap photos with the students in attendance.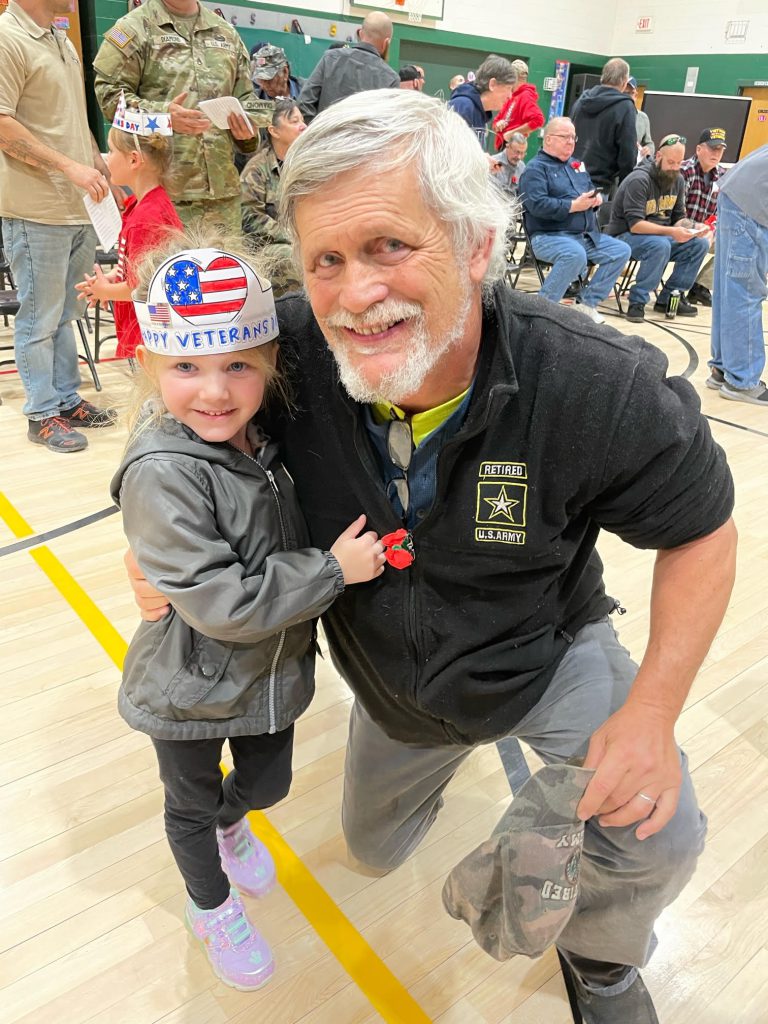 Today, and every day, we thank all veterans for their service to our nation. For more photos from this special event, please visit the Middleburgh Central School District Facebook page.