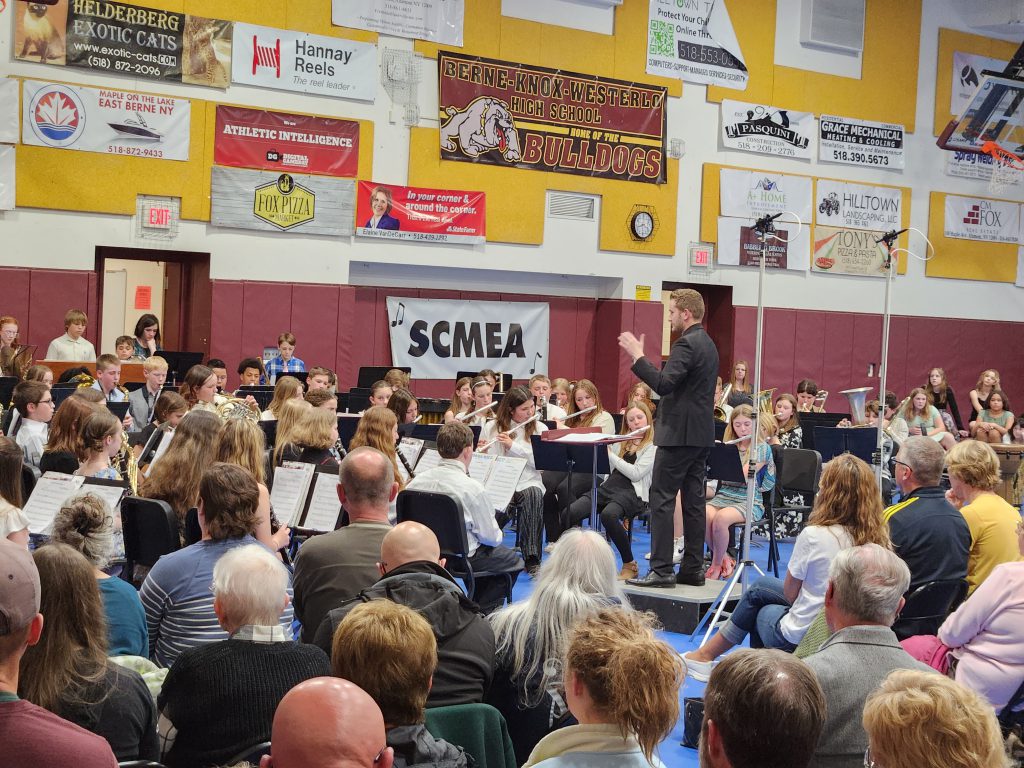 Middleburgh Central School District students collaborated with their musical peers at a festival on April 29. Grade 5 and 6 students in band and choir performed at the All-Star Music Festival held at the Berne-Knox-Westerlo school district. 
The Schoharie County Music Educators Association (SCMEA) brings together students from six area districts for the festival. Middleburgh students initially rehearsed with music teachers Katherine Hudson-Sabens and Noah Vella after school. Then, they collaborated with their peers in ensembles, working under guest conductors at the festival. 
"We couldn't be more proud of these outstanding young Middleburgh musicians," said Hudson-Sabens. 
Teachers nominated students for the ensembles based on musicianship skills, work ethic and leadership abilities.