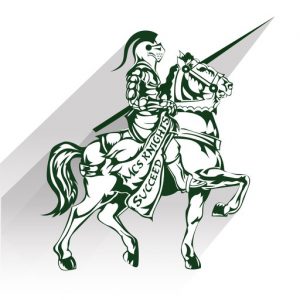 The Middleburgh School District places the health and safety of its students, faculty and staff as its highest priority.  In our ongoing commitment to keep the Middleburgh school community informed, below is a letter sent to students and parents today, March 11,  regarding the planned high school trip to Spain and Portugal. Thank you for your ongoing support of our efforts to provide a healthy and safe learning environment to all.
Dear students and parents:
We know the Middleburgh school community continues to be concerned about COVID-19, particularly as media outlets continue to report on this ever-changing situation daily. The district's first priority always remains the health, safety and security of all our students, chaperones, faculty and staff.
Following the guidance and counsel of federal and state health officials, which require us to give thoughtful and informed consideration about all overseas travel, we have made the difficult decision to postpone our April trip to Spain and Portugal.
We know this postponement is disappointing, but the district has a responsibility to prioritize the health and safety of everyone involved in our school district. This includes everyone when they are on our campus and when they are involved in school-sanctioned, off-campus trips. Because of the ongoing spread of the COVID-19 virus, including in Europe, we will not put anyone at risk.
We are working with Explorica, our travel partner, to reschedule the identical trip for April 2021. We also know this may be difficult for our seniors and their parents who enrolled on the current tour.
Here are the current options for your consideration. Participants can:
 Lose no money and transfer enrollment to April 2021 and take the exact same tour. Any paid participant can use a travel voucher for the full amount which is good for anyone to use and can be transferable to others who will enroll for the 2021 Tour. Seniors and enrolled parents of seniors could technically sell their trips to a new student enrolling for the 2021 trip and lose no money.
 Accept a cash refund — minus $600 in cancellation fees with Travel Protection Plan Plus, or minus $800 with the Basic Travel Protection Plan or no insurance for cancellation fees. Any participant can get the refund.
Accept a travel voucher for the trip's full amount to travel on your own to any educational travel experience with Explorica or Worldstrides before August 2021. Worldstrides offers quite a few travel opportunities for college students such as ISA.
This decision has been a difficult one, but is in the interest of maintaining the good health of our travelers. We encourage all participants to review these options and make the best choice for them, based on their personal circumstances.
There is time to make an informed decision. We will still hold our group meeting on March 30 at 7 p.m. in the junior-senior high school media center to continue to fully discuss these options. If you have any questions concerning the tour, please feel free to contact Wesley Laraway at wesley.laraway@middleburghcsd.org or 518-827-3606.
We appreciate your attention to the information we are providing and,  most importantly, your understanding of the district's decision.
Sincerely,
Brian P. Dunn
Superintendent
Matthew Sloane
Jr.-Sr. High School Principal