"This is another excellent example of how Middleburgh Central Schools and Capital Region BOCES work together to provide our students with great CTE programs that build skills, technical knowledge and self confidence and this translates to career readiness!" – Superintendent Brian Dunn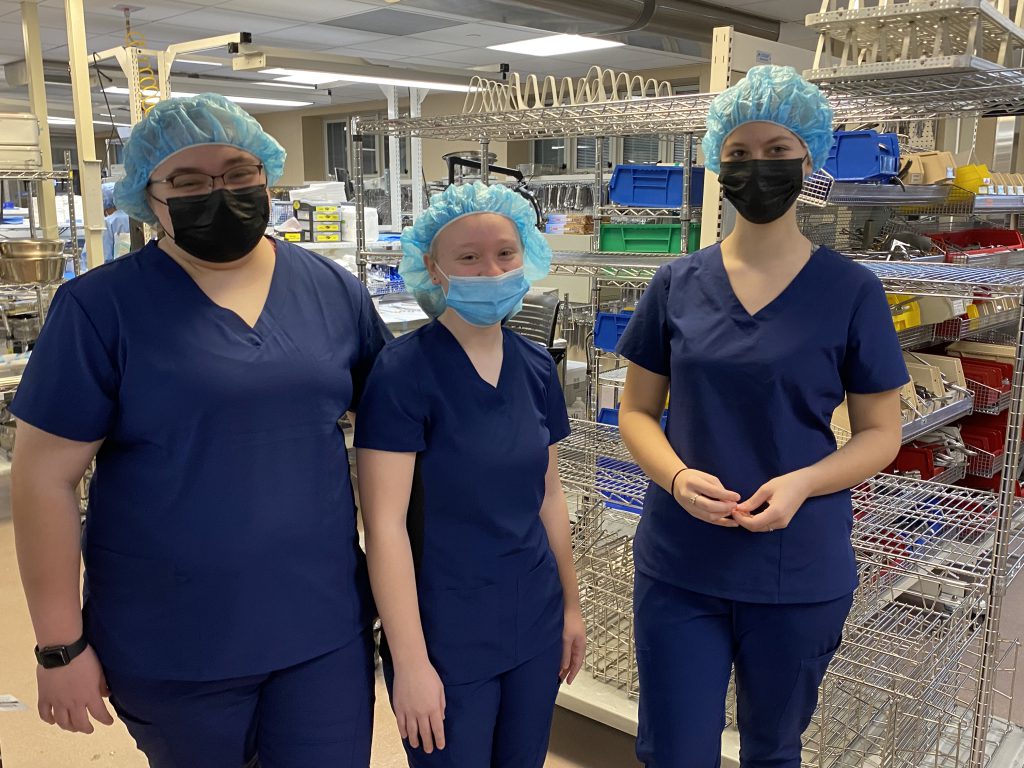 A two-year Sterile Processing Technician course is open to high school students through BOCES Career and Technical School. This program prepares students for careers on the front lines in the war against germs and is essential in keeping health care environments safe for patients. 
Middleburgh juniors Emily Hainey, Alison Bowen and Lindsey Brown spend class time each week at Albany Medical Center, learning how the hospital sterilizes medical equipment for procedures, as well as actually preparing some equipment under the watchful eye of hospital staff. Their teacher Jeff Landry, who is also a supervisor in the Sterile Processing Department at Albany Med, said through work-based learning, students are exposed to the daily rigors of the work while gaining insight from experts. "There is no better education than working with people in the field and doing the work," Mr. Landry said.
Sterile processing technicians decontaminate, inspect, package and sterilize equipment and devices used in health care. These items can range from very complex medical devices to simple hand-held surgical instrumentation and are essential to patient care and successful patient outcomes.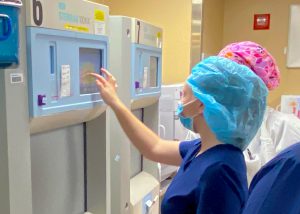 Emily, Alison, and Lindsey all plan to parlay this experience into careers at Albany Medical Center. "I hope to get a job here when I graduate. Making a set of surgical equipment is fun and there is a certain satisfaction in knowing you are helping someone," Hainey said.
Anyone interested in taking this course or another one offered through BOCES CTE, contact Middleburgh guidance counselors and check out this website for more information.