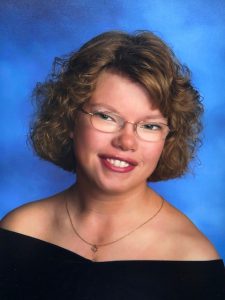 Dawn Skowfoe is honoring her daughter's memory, by asking those who can, to give the gift of life. "Isabel never was able to donate blood herself, though she always wanted to," said Dawn Skowfoe. "But I can tell you, we wouldn't have had the pure joy of her in our lives for 18 years, if others didn't." 
Isabel's heart condition prevented her from being able to give blood, but from the very beginning, donations from others kept her alive. Isabel was a 2020 Graduate of Middleburgh Central High School who passed away unexpectedly in July due to heart arrhythmia.
A Red Cross Blood Drive in Isabel's memory is scheduled for Saturday, May 22, from 9:00 AM to 2:00 PM, at the New Middleburgh Shelter Building on Cotton Hill Rd. 
Sign up for an appointment at redcrossblood.org or by calling 1-800-733-2767. On the website, you will put in the zip code, 12122 and scroll to the selected day, May 22 — or simply follow this link. 
The Red Cross added extra staff and appointments for this blood drive, Mrs. Skowfoe hopes one of the biggest drives in Middleburgh will be in her daughter's honor. 
"Isabel had a warm, bright light that shined from within — truly one of the kindest human beings I have ever known. She also gave the best hugs and had a contagious smile," said Jen Adams, MCS Jr. Sr. High school nurse. Adams says that this upcoming blood drive for Isabel will not only save lives, but also help a graduating senior with tuition. Based on how many units of blood that is collected, the Red Cross will provide scholarship money to Middleburgh Central Schools in Isabel's name. Adams will help determine which student will receive the scholarship.