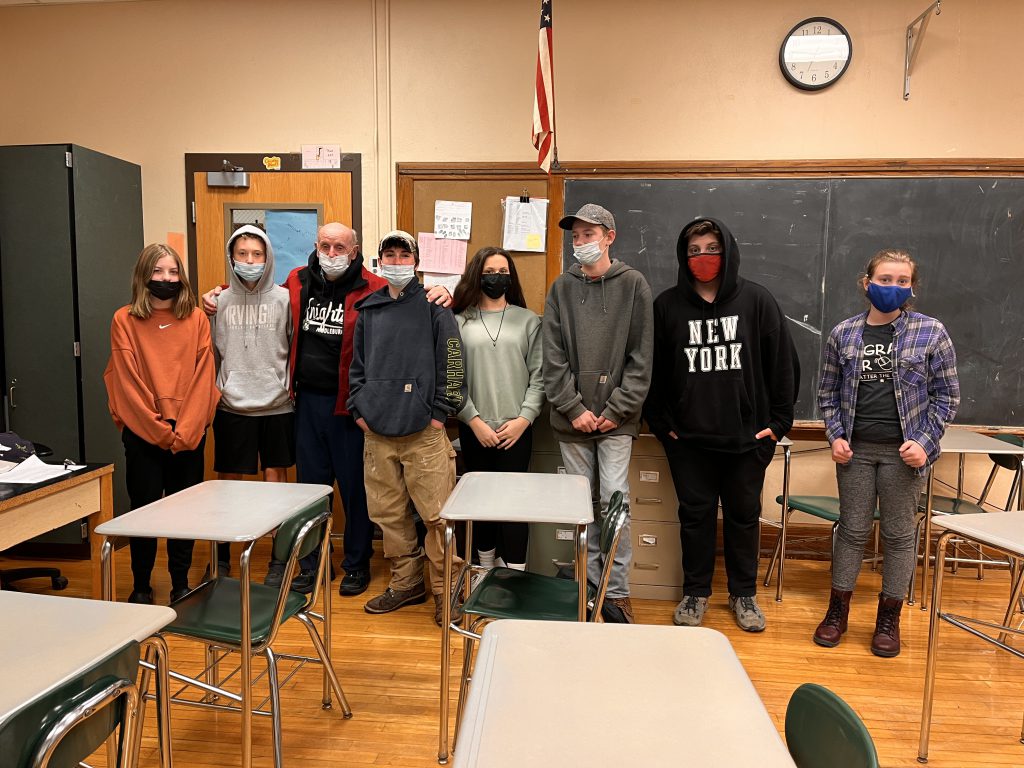 Mr. Spencer, a native of the Middleburgh community, served our country for 38 years of active duty, and then another four before officially retiring. As a boy, he dreamed of becoming a soldier. As a man, he made that dream come true.
Mrs. Colistra's advisory group had the pleasure of spending some time speaking with him about his time in the military, and this is what they learned.
Joined Army right out of High School
Served for four years

Original plan was to get the military to pay for college

Did clerical work because he learned to type in school and was good at it
When time in Army was up, decided not to go to college but instead to join the Air National Guard
Served for 34 years 

Was a nursing manager, primary job was to fly burn victims from Vietnam back to the US for medical treatment

Has 4,000 hours of flying time

Traveled all over the world while in the Air National Guard. Some of the more memorable places were Portugal, Germany, Japan and Korea.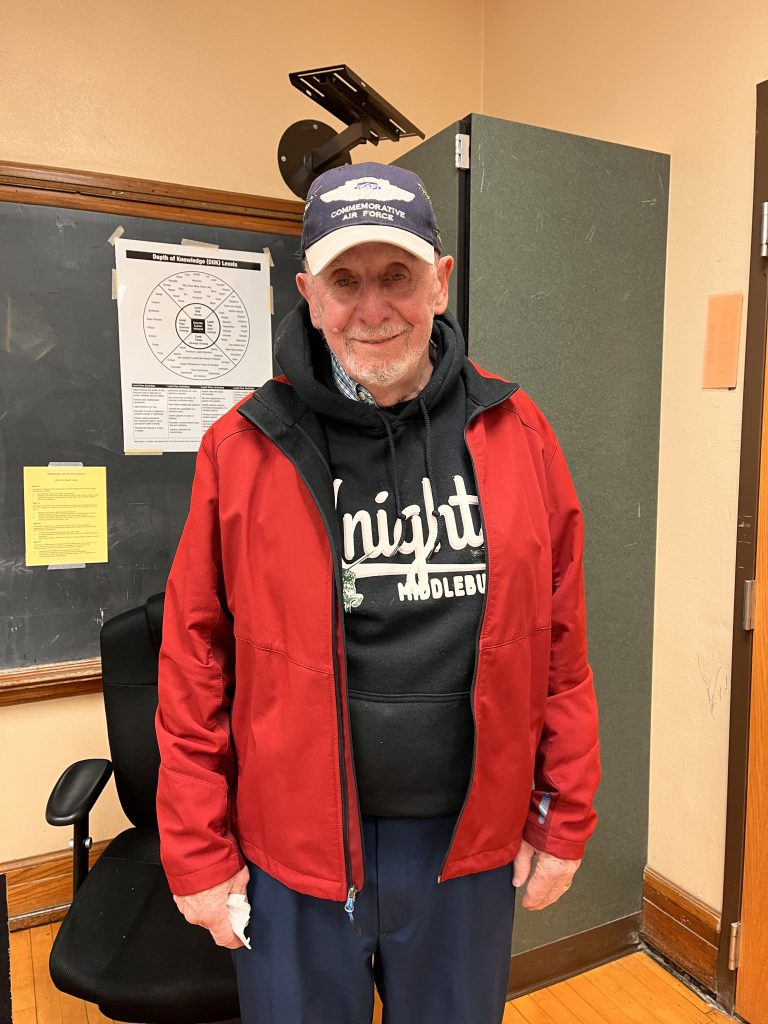 Favorite memories from his time in the military
Time spent in Hawaii

Climbing Mt. Fuji in Japan, and actually spending the night on top of the mountain

Flying in the C97, his favorite aircraft
After the military
Came home to Middleburgh

Worked for three years in a nursing home

Has been retired since 1996
Mr. Spencer thoroughly enjoyed his time in the military, serving our country. He learned that there are always people who have it way harder than you, and he learned to respect life a lot more. One of the things he enjoyed most about his transition back to civilian life was getting to sleep in!
THANK YOU MR. SPENCER FOR SERVING OUR COUNTRY AND FOR ALL THE SACRIFICES YOU HAVE MADE TO HELP MAKE OUR LIVES BETTER.
YOU ARE A TRUE HERO.