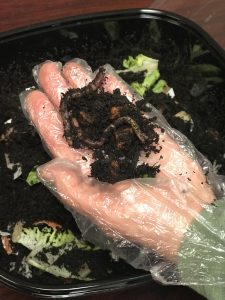 This week, special guests at Middleburgh Elementary School dug right in to dirt and worms! New York Agriculture Coordinator Sue DeBruijn and Nancy Nally explained to second and third graders that making compost will help protect the safety of our food sources. Composing is an environmentally cleaner way to dispose of our scraps. It's a source that protects our planet. 
In this lesson, students learned how they could make worm compost right at home. They gathered around to see what types of scraps and worms and things go into creating compost. The students asked questions and were assured worms couldn't bite because they didn't have teeth. They learned that taking the extra step to compost, can be used to produce foods with more nutrients.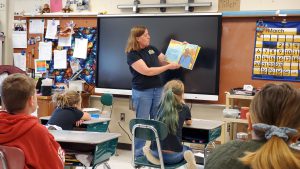 This was a hands-on learning experience that coincided with a book the volunteers read to them for Agricultural Literacy Week. The story, written by Jacqueline Briggs Martin, is Farmer Will Allen and the Growing Table. A main theme was to teach everyone how to grow food for their own tables with enough to share.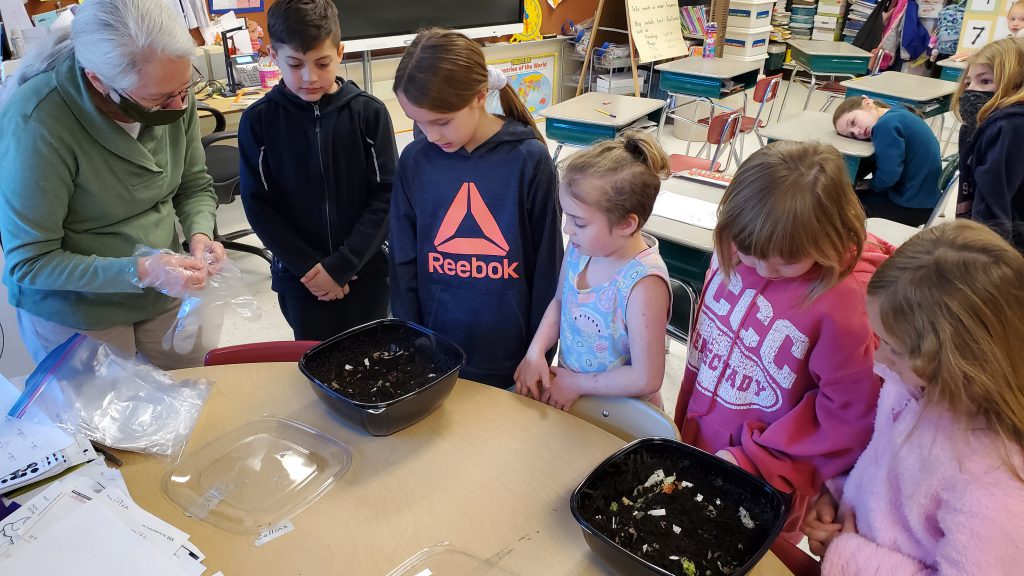 This is what students had to say:
"I learned that worms are good for farming and composting." Graham Kuder, 3rd Grader
"Worms really like eggshells, but don't like garlic at all!" Grace Kelly, 3rd Grader
"I really liked that we could touch the worms, they were sticky and slimy" Caysen Costello, 2nd Grader
"Learning about gardens and how to make compost was fun!" Lillian Salisbury, 2nd Grader