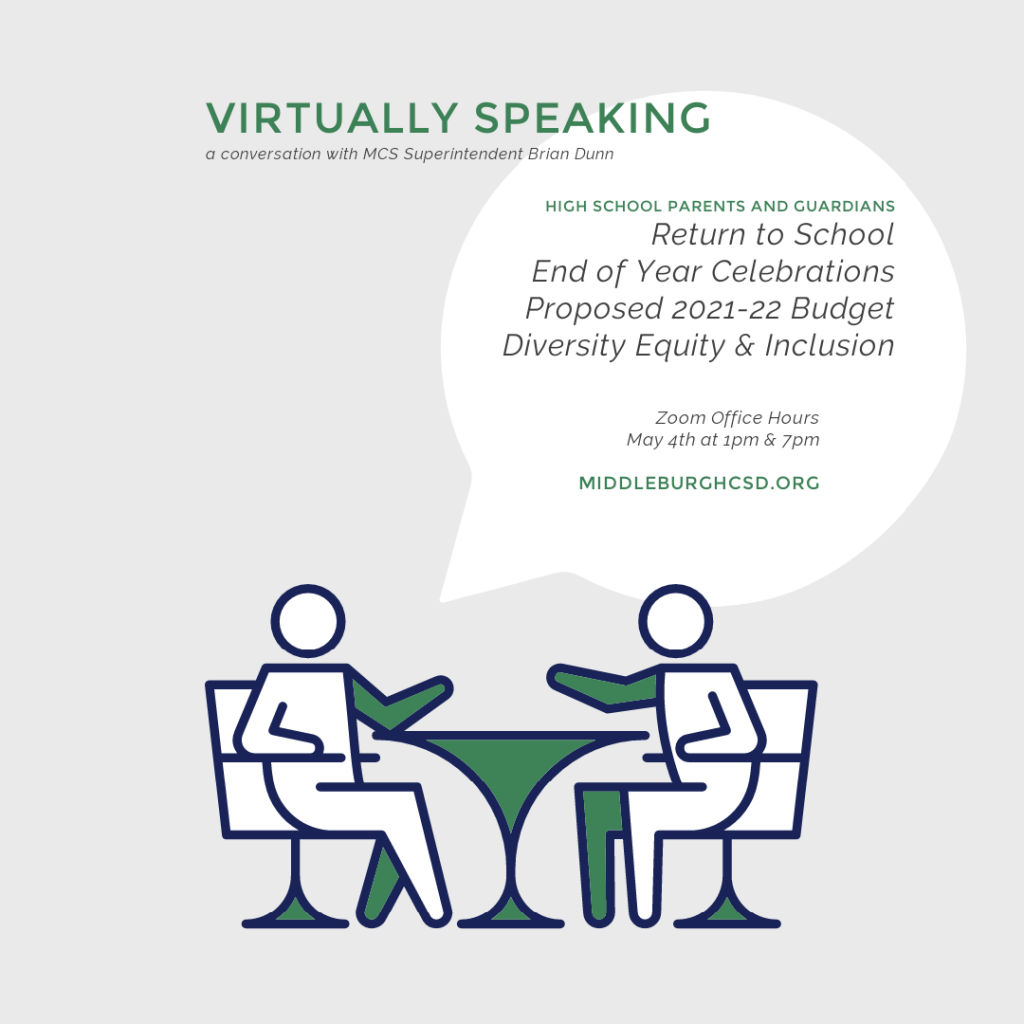 Dear MCS families,
As we are in the last few months of the school year, I want to take time to connect with you about our plans to return to school, end of year celebrations, and the proposed 2021-22 school budget that goes out to the district for a vote on May 18.  
At MCS, we have been working to create a more inclusive culture that respects the choices and abilities of every student and our entire school community. I know that in order to do this right, people must feel valued and heard. I am here to listen and respond appropriately. 
Our next Virtually Speaking Zoom discussion for parents and guardians of 7th-12th graders will be on Tuesday, May 4, from 1:00-2:00 PM and again at 7:00-8:00 PM.
I will email you a Zoom invitation the day before our session and look forward to our conversation. 
All the best,
Brian Dunn
Superintendent of Schools