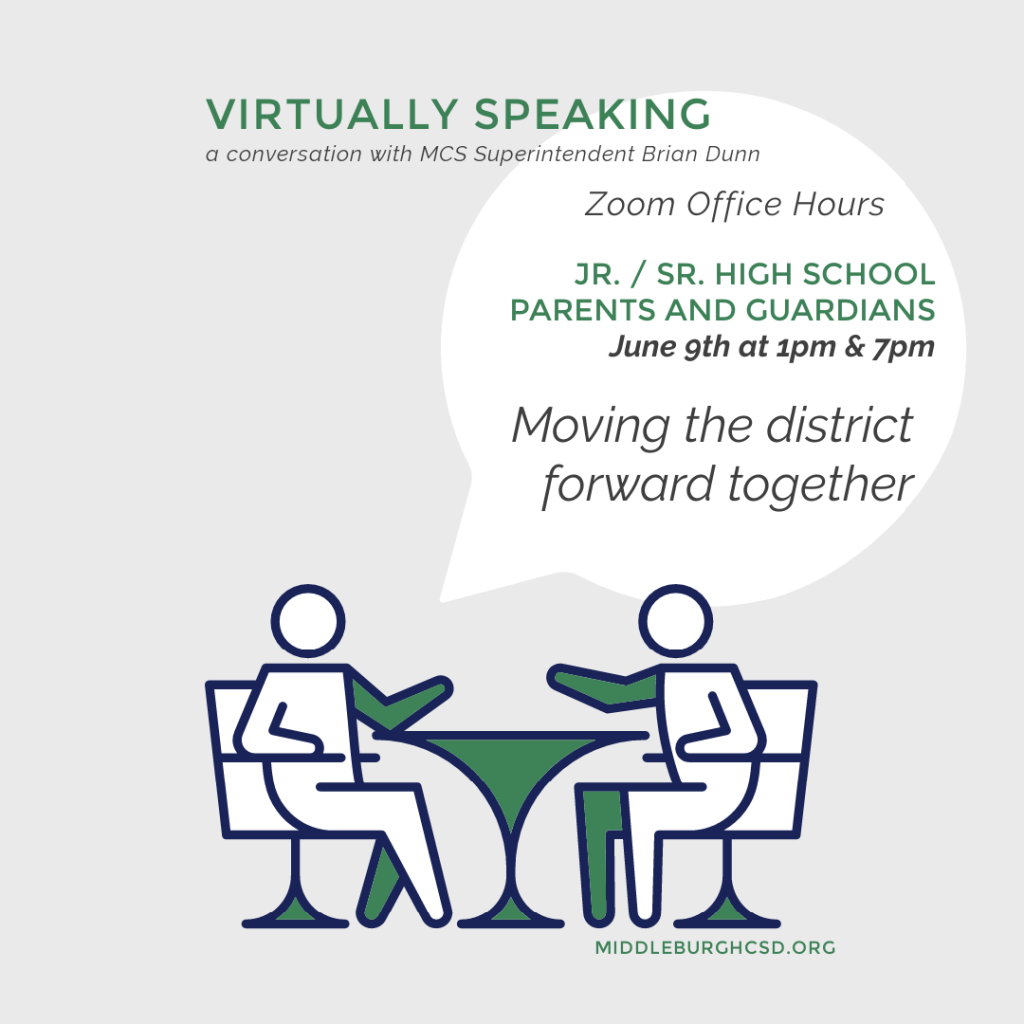 Today, June 9, parents and guardians of Jr./Sr. High School students have the opportunity to meet with Superintendent Dunn from 1-2PM and 7-8PM through Zoom. Links to participate were emailed to families yesterday.
Virtually Speaking Zoom conversations take place monthly to give families a chance to address concerns or questions with the superintendent. Guests who attend are encouraged to speak freely and ask questions. The agenda items the superintendent wants to discuss relate to moving the district forward. 
How the state and federal coronavirus relief funding the district received will be directed toward recovery from the pandemic in a fiscally responsible way.
New DOH mask mandate and safely returning to an in-person instruction model for fall 2021.
Implementing new strategies to meet students' social, emotional, and mental health needs and providing systemic improvement for a more equitable learning environment.
We hope to see you there!