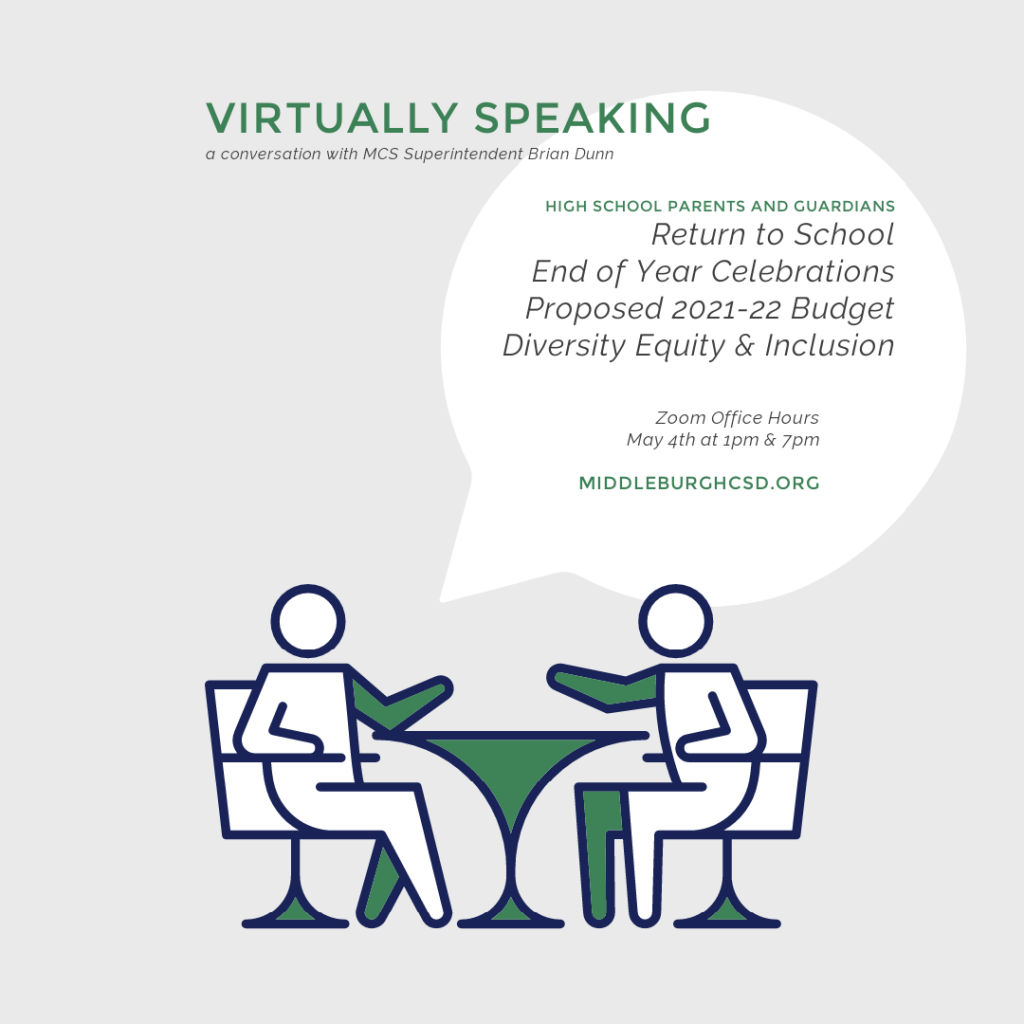 Dear MCS families, 
Parents and guardians of Jr./Sr. High School students are invited to the next Virtually Speaking, Zoom office hours with Superintendent Brian Dunn tomorrow. The topics are: the return to school, end of year celebrations, the proposed 2021-22 school budget, and diversity, equity and inclusion.  
We understand you all have busy and different schedules, therefore, we are offering two meeting times, May 4 from 1:00-2:00 and again from 7:00-8:00 PM.  
We are very happy to connect with our parents and guardians for their feedback, questions and ideas. Use the Zoom link emailed to you to join in the conversation.
All the best,
Brian Dunn
Superintendent of Schools