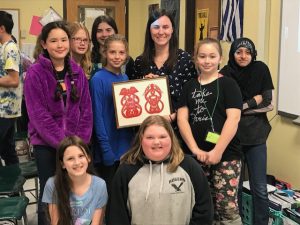 Last week, sixth graders at Middleburgh Elementary School heard from two speakers in exciting careers.
On Thursday, May 2, Serandon Spiers, MCS class of 2010, spoke about her experiences as a teacher of English in China for the last 13 months. She works with a variety of preschool and school age children and has had the opportunity to travel around China and Vietnam, seeing the culture and artifacts students learned about in their Social Studies classes. She shared pictures, information, and gave each student a Chinese coin. She is returning to China to continue her work as a English language teacher.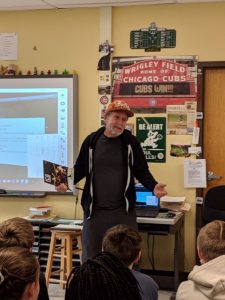 On Friday, May 3rd, Jeff Tufano, a professional cameraman spoke to the students about his job. He has been the cinematographer on a great number of  diverse TV and film projects, including Into the Badlands, John Wick 2, Terminator Genisys, Dexter, and Teenage Mutant Ninja Turtles #1. Students were excited to learn the different techniques and demands this job requires.
Thank you to both speakers for coming in and sharing your experiences with our students!