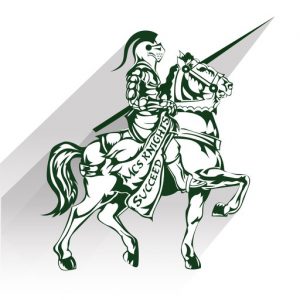 Dear Middleburgh Jr. Sr. High School Families:
This has been a particularly difficult week for students and staff as the reality sinks in that we won't be seeing one another in our schools this year. We have begun the process of emptying our buildings, allowing teachers limited access to the buildings to retrieve items. This is not a task we wish we had to take at this time of the year. 
If you were to look at our website, you would see the phrase "schools are closed". It's the most effective way to convey the message to stay home, stay safe. But the reality is that while our buildings have gone dark, school is anything but closed. Meals are being prepared and delivered, our food servers are in overdrive, buildings are being cared for on a daily basis and construction on some improvement projects will begin shortly in our building.
Quality teaching and learning continue in a time of crisis
Most importantly, teachers and students are continuing to do what they do best, in the worst of circumstances. Teaching and learning have not stopped; school is still in full swing. The outpouring of support for our teachers (and school nurses and for support staff) has flooded our Teacher Appreciation Week inbox and I continue to get emails daily regarding the quality of instruction being delivered. Your support in these home classrooms is deeply appreciated.
All of this hard work is still being recognized outside the district too.  Our school was ranked nationally by U.S. News & World Report among the nation's top high schools and by the publication as Number 14 in top rated high school in the Capital Region. 
Promoting long-term student wellness 
In the coming weeks we are going to launch of our MCS Knights Strong Initiative. We will be focusing on resiliency and how we can prepare our students for their return in September and support them through this difficult time. There will be a lot of information shared and teachers will be receiving professional development on teaching resiliency and using our CLOVER model to support students social and emotional needs.
End of the year celebrations and graduation
Our teachers are working together with the administrative team to ensure that we can provide meaningful celebrations for our students as we traditionally would at the end of the year. We will be communicating events also meeting with students and parents to provide a meaningful closure to the year.
Graduation will continue to take place on June 26. The details and changes to the details of the event will be made public once we have guidance from the Department of Health and the New York State Education department. Regardless of where the event or the logistical changes that might have to happen, we are committed to making the event special and memorable for our seniors and their families.
In addition, we will be planning a fall or winter celebration for graduating senior and their families to come together and have a proper closure. More information will follow.  
School building clean up
The district will be starting the capital project earlier than anticipated. This work will require the building to be cleaned and prepared for construction by early June.
Students: General locker clean out and supply pick up:
Students will have access to the building beginning on May 18 through May 27. Students should only come to the building if they need to clean out their lockers, pick up supplies or collect materials. There will be strict social distancing practices in place.
Only 5 to 8 students will be allowed in the building at any time. (Please be prepared to wait)
Students will have 15 minutes to collect belongings and exit the building.
Every student/adult must enter through the cafeteria doors. There will be hand sanitizer available.
Each student/adult must use the hand sanitizer when entering and exiting the building.
Students/adults must wear face masks at all times.
Students may collect work from their teachers in the cafeteria when exiting.
Work will be left by the teachers on cafeteria tables. Tables will be organized by students last names.
Students will NOT be allowed to enter specific classrooms.
If the following dates and times do not work for your schedule please contact matthew.sloane@middleburghcsd.org to make alternative arrangements.
There will be staff to assist students.
 
Families with more than one student in different grade levels can come in on the same day.
Monday,  May 18 – Grade 7
8:30 to 11 a.m. – Last Name A – M
11 a.m. to  1:30 p.m. – Last Name N – Z
Tuesday, May 19 – Grade 8
8:30. to 11 a.m. – Last Name A – M
11 a.m. to  1:30 p.m. – Last Name N – Z
Wednesday,- May 20 – Grade 9
8:30  to 11 a.m. – Last Name A – M
11 a.m. to  1:30 p.m. – Last Name N – Z
Friday,  May 22 – Grade 10
8:30 to  11  a.m.  – Last Name A – M
11 a.m. to  1:30 p.m.– Last Name N – Z
(10th grade clean out day is Friday May 22)
Tuesday,  May 26 – Grade 11
8:30  to 11 a.m. – Last Name A – M
11 a.m. to  1:30  p.m. – Last Name N – Z
Wednesday,  May 27 – Grade 12
8:30 to  11 a.m.  – Last Name A – M
11 a.m. to  1:30 p.m. – Last Name N – Z
(Cap and Gown Pick Up)
Thank you to everyone for their continued support during this difficult time. As a district we are doing the best we can to provide each of our students with the opportunities to grow and be prepared for the upcoming school year. If you ever need anything, please feel free to reach out. We are here to support you in any way possible.
All the best,
Matthew A. Sloane
Principal