The Jr. / Sr. High School got into the spirit of the fall season and joined the community in giving passersby on Main Street an eyeful of creativity. During advisory periods, students used teamwork, project management, imagination, and artistic style to conjure up a front lawn filled with funny, scary, creepy, and interesting scarecrows. Please check out our Facebook album and Instagram posts to view all of the entries. They did an outstanding job!
The first place winner was Frankenstein, a masterpiece created by Mr. Gray's advisory.
The top prize was a pizza and ice cream party.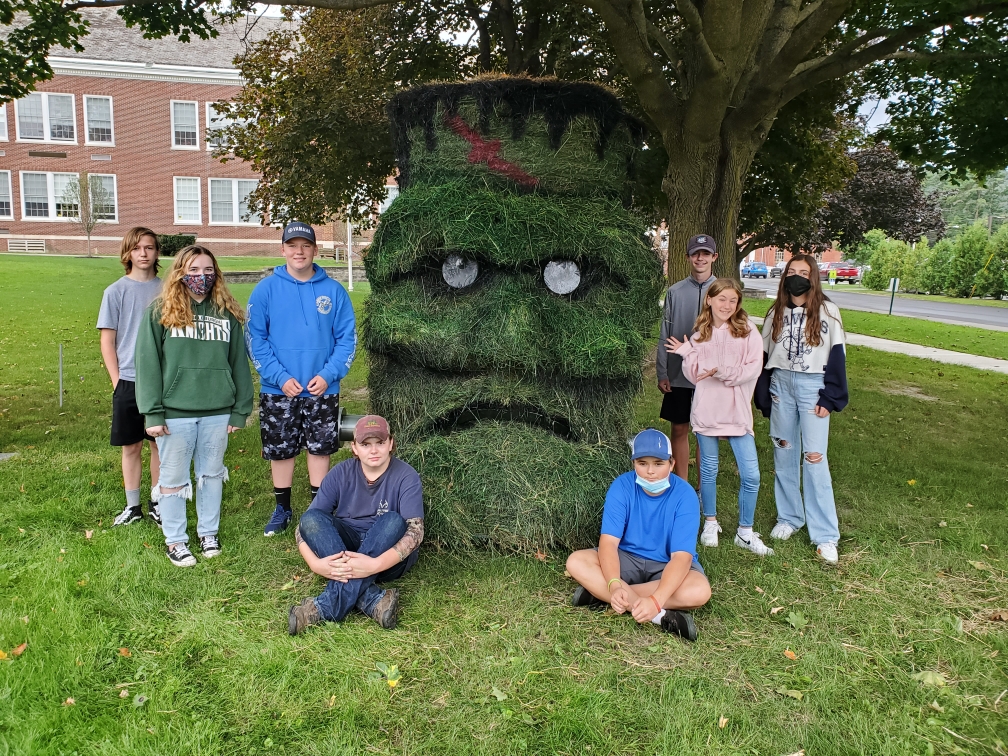 Second place was the SpongeBob
made by Mrs. Himme's advisory. They won ice cream and gift cards.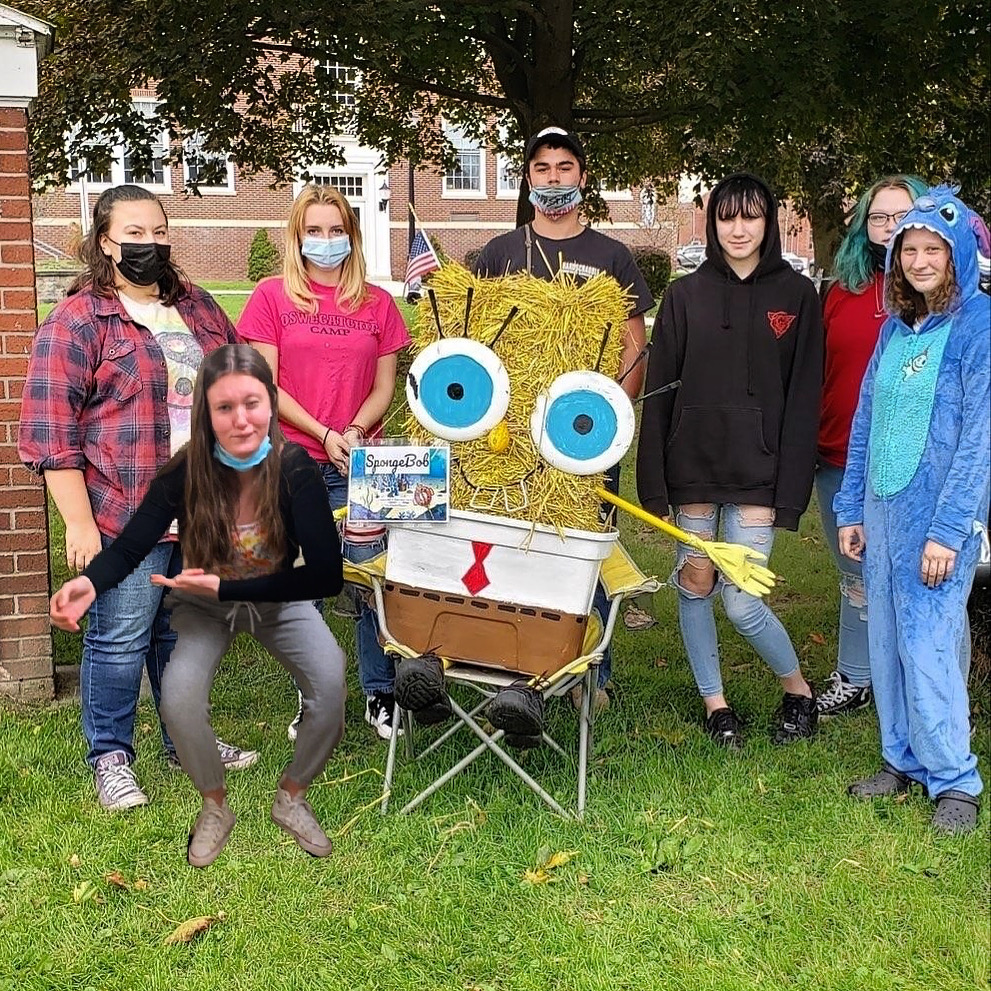 Third place winners were the creators of the RIP scarecrow coming out of the grave. Ms. Akin's advisory team
will get cider donuts.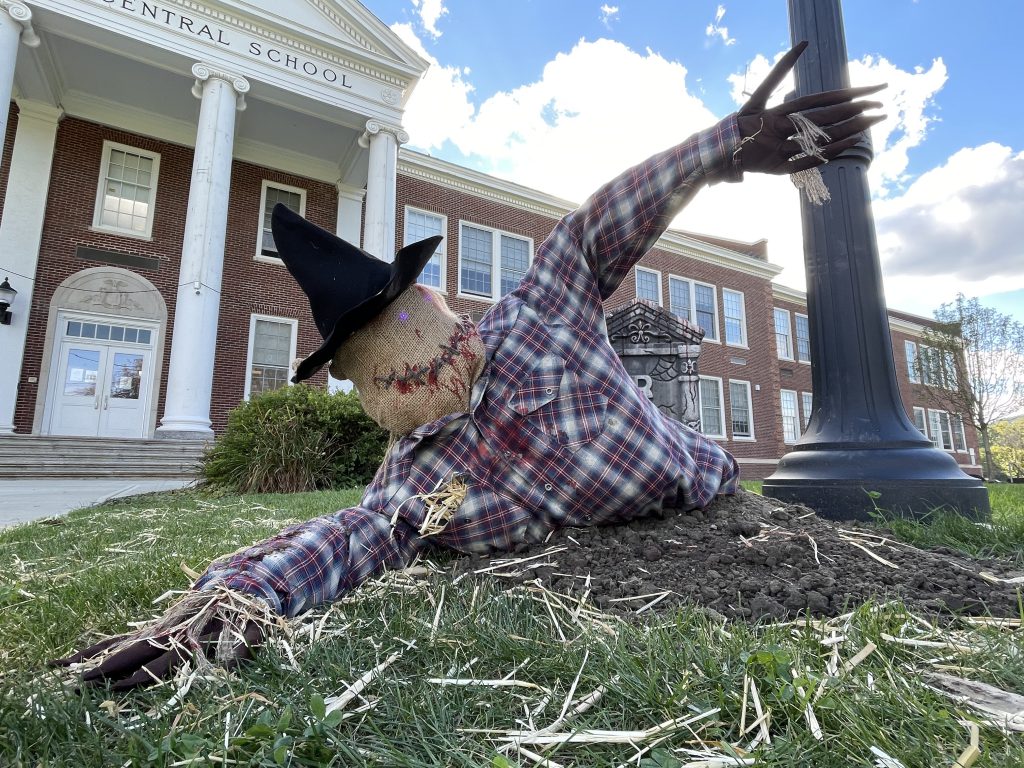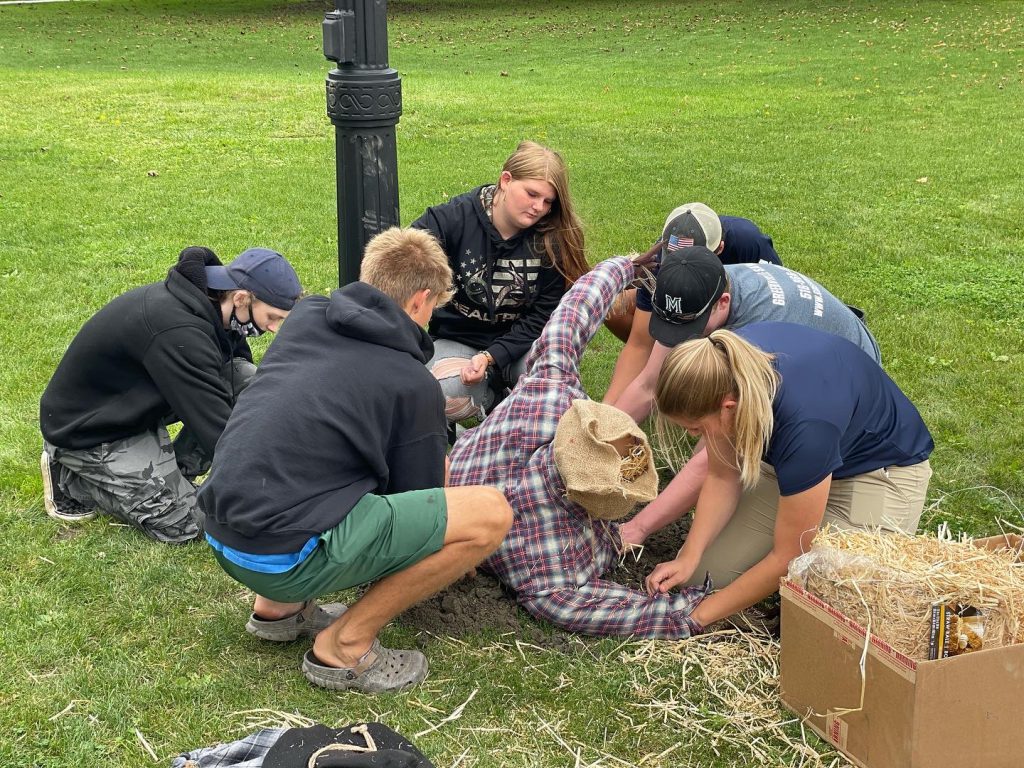 Honorable mention goes to Ms. Norfolk's advisory team for their artistic scarecrow rendition of Frida!