Designated students in grades 10-12 will represent Middleburgh Central School district in this year's Youth As Leaders program. The teens are chosen by their teachers to participate for the last three years of high school. They will learn to navigate real problems, build relationships with other students in the county, learn to plan community service projects, and will pay it forward.
Along with other students from Schoharie County schools, fifteen MHS students will meet at the Schoharie County Youth Bureau once a month for seven months. During each meeting they will focus on a trait from the book, The 7 Habits of Highly Effective People. 
Be proactive
Begin with the end in mind
Put first things first
Think win-win
Seek first to understand, then to be understood
Synergize
Sharpen the saw 
In the first year of the program, tenth graders are enriched in leadership activities. As sophomores, they branch out into community service. When students are seniors, they pass down what they've learned to the newcomers of the groups. 
Youth As Leaders starts this week with the sophomores meeting on Thursday and juniors meeting on Friday. The seniors first meeting will be Thursday, October 28. 
"I am hopeful and excited that our students will be inspired to become the very best leaders they can be," said Superintendent Brian Dunn.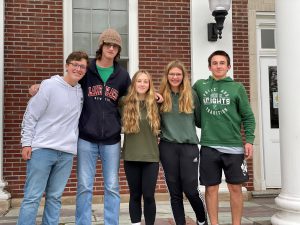 10th Grade
Quin Smith
Tadhg Martin
Sarah Schafroth
Olivia Skowfoe
Ben Croote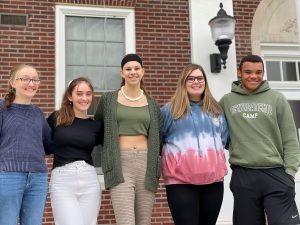 11th Grade
Sienna Kelley
Caroline Adams
Megan Bramer
Riley Cronin
Jackson Hughes-Charboneau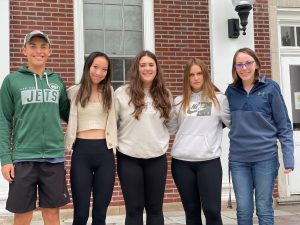 12th Grade
John Bruno
Gillian Acker
Cameryn Shultes
Alyssa Wayman
Jaidyn Rose