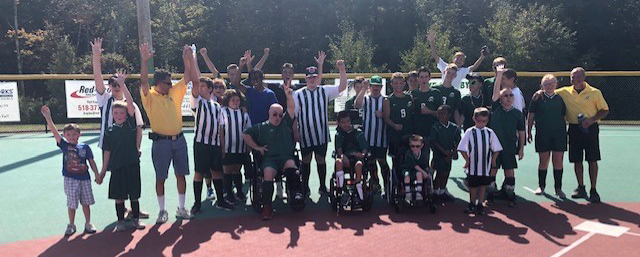 Members of the Middleburgh Boys Soccer Team worked at the Miracle League in East Greenbush this past weekend, helping athletes with special needs enjoy a game of soccer.
Located in East Greenbush, New York, the Capital Region Miracle League offers athletic and social opportunities at no cost to special needs children, adults and their families. The League offers baseball, basketball, bowling, football, soccer and track & field to special needs participants of all ages. The League promotes physical, social and emotional development while providing an extended support group and knowledge base to participants and their families.
Thank you to our student-athletes for taking the time out of their weekend to represent our caring community so well!