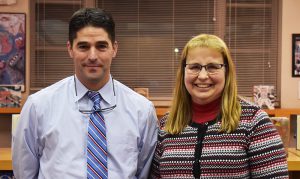 The Middleburgh Central Schools Board of Education is pleased to announce the appointment of Brian P. Dunn as Superintendent of Schools. Mr. Dunn was confirmed by unanimous vote at the Board of Education meeting January 24th. He will begin his duties in the district on March 1st, 2018.
Mr. Dunn has served with the Troy City School District for the past 12 years as Middle School Principal and High School Assistant Principal. Before that, he taught English for six years at the City School District of Albany. He graduated from the College of Saint Rose and has a Master's degree from the University at Albany.
While serving as Troy Middle School's principal, he oversaw a building of 850 students and helped the school be restored as "A School in Good Standing" by the New York State Department of Education. Mr. Dunn was also named the Capital Area School Development Association's Principal of the Year in 2015.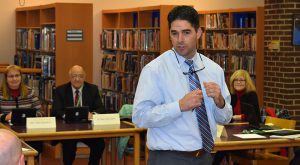 Interim Superintendent Raymond Colucciello marveled how smooth the process in selecting the new superintendent was, and praised Mr. Dunn as an "outstanding, enthusiastic educator".
Mr. Dunn told those in attendance that he was extremely eager to get started with the district and to work with a group of such talented individuals.