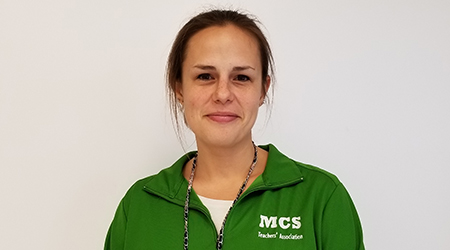 Middleburgh Jr./Sr. High School Special Education teacher Melinda Narzymski has been named a National Board Certified Teacher. She joins more than 1,700 other teachers across New York State who are also NBCTs.
Nationwide, NBCTs represent only a small portion of the teaching workforce. Nation Board Certification was designed to develop, retain, and recognize accomplished teachers and to generate ongoing improvement in schools nationwide. According to the National Board's website, it is the most respected professional certification available for K-12 education.
Congratulations to Mrs. Narzymski, and thank you for all that you do for our students!