The Middleburgh School District is proud to introduce the Class of 2020 "Top 5":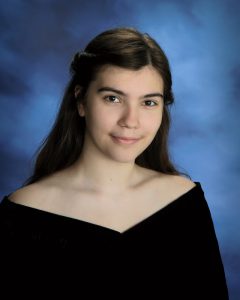 1. Ania Keidong
Ania is involved with the school's music groups, Drama Club and the Timothy Murphy Playhouse's summer musicals. She is co-president of the Class of 2020, vice president of the school's chapter of the National Honor Society and a Girl Scout.
Currently, Ania is considering majoring in chemical engineering in college and plans to attend Clarkson University.
"Education helps you to see the world in a new way each day as you learn," said Ania. "This knowledge also allows you to not only improve your own life but help others as well. Working hard to achieve helps to set you up for later in life but it is most important to strive to do what you have passion for."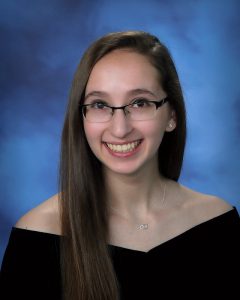 2. Emma Birsen
Emma is involved in the Drama Club, Interact, National Honor Society, SADD, Envirothon, Youth as Leaders, Booster Club, band, marching band, jazz band and Music of the Knight.
She plans to study neuroscience, psychology or mathematics. While undecided, the schools she is considering are Colgate University, Union College, Bard College and New York University.
"I would say that education is a crucial part of living and it is necessary for anything that you want to continue later on in life," said Emma. "School may seem like it's getting the best of you but I promise, it could always be worse. You just have to persevere and it will get better. I also want to remind the students that are working diligently to stop and take a break every once and a while. Stop stressing about that big paper that's due and go out with your friends, because you shouldn't overwork yourself, you should be enjoying life. You're only young once, and you should take advantage of that and have as much fun as you can."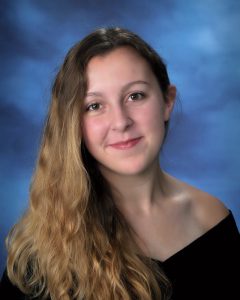 3. Juliana Ryan

Juliana is co-president of the Class of 2020 and is a member of the National Honor Society and National Junior Honor Society. She has been involved in several school musicals and the school's music program and a three sport athlete: soccer, cheerleading and track. Juliana is involved with the Middleburgh Area Business Association, the Schoharie County Chamber of Commerce, the Middleburgh Library and the Dr. Best Museum.
While her college choices are open, Juliana has a deep interest in business, politics and medicine. She plans to pursue a major in international political economy with a concentration in law, economics and policy. Juliana also hopes to pursue a medical education or doctorate. Her top school choice are Georgetown or Harvard University.
"The importance of education is not to simply pass that algebra test and get through the course, the objective is to create and grow a long-lasting passion for knowledge," said Juliana. "I hope that we may all come to realize this and pass it on to the next generations of minds, especially from a young age. I think it's time to acknowledge that we owe it to ourselves to get the best education we can."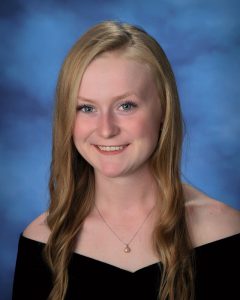 4. Makenzie Terrell

Makenzie holds treasurer positions with three school organizations: the school's chapter of the National Honor Society, SADD and the Class of 2020. She is a member of the girls' varsity basketball and softball teams.
She plans to study applied psychology, with a concentration in cultural psychology. She plans to attend SUNY Cobleskill and has acquired enough credits that she will enter the college as a sophomore.
"Education is important when it comes to helping any student achieve their goals," said Makenzie.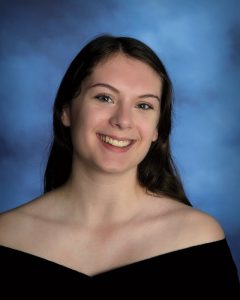 5. Lily Rossmann
Lily is president of multiple clubs, including the school's chapter of the National Honor Society, and Interact, band, jazz band, choir, Music of the Knight, the Drama Club, golf team, Ski Club, secretary to the Class of 2020.
Lily, a 14-year Girl Scout, also volunteers at many community events
She plans to study culinary science and has already committed to the Culinary Institute of America.
"With hard work and perseverance you can do anything you set your mind to," Lily said. "It might seem hard at the moment but keep trying! You'll be surprised at what you can accomplish when you set your mind to it."
Principal Matthew Sloane said these five students represent the successes that are possible with hard work and determination.
"Their academic accomplishments, school and community involvement serve as what I hope are examples for other students to follow," he added. "They are outstanding role models to all students and represent what achievements are possible with perseverance and grit."