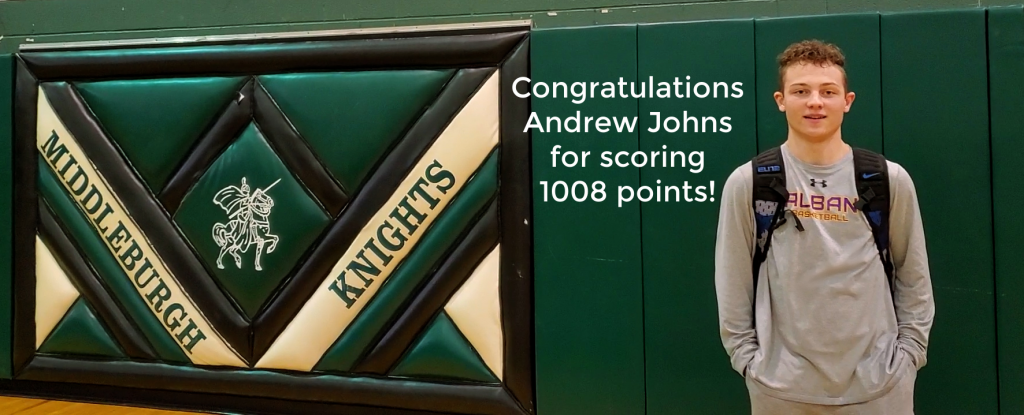 Against all odds with a shortened basketball season, Middleburgh senior Andrew Johns, joined the exclusive 1000 point club with a career total of 1008 points. The point guard also set the second highest record in three-pointers in Middleburgh boys basketball history. These are two incredibly rare accomplishments. Andrew's dedication to gym workouts has paid off. 
"I know I didn't have a lot of time and I think being able to do it in a shortened season means a lot. I've always put the work in and it was definitely a goal I wanted to accomplish," said Andrew Johns.
Typically there are 20 games to a season, but due to the pandemic, the season was shortened to 13 games. If it was a regular season, Andrew would have had to average 15 points a game, but this year he was looking at having to sustain an average of 26 points a game. Andrew made a huge push at the end. In his last three games he scored 32, 32, and 35 to reach the milestone. 
Check out the video of Andrew Johns three-pointer that got him 1000 points! Congratulations Andrew!