MCS agriculture students recently got a hands-on look at the ancient art of farriery, or horse hoof care. On Nov. 14, Ashley Gasky of Precision Hoof Care joined Ms. Fagnani's afternoon agriculture classes to showcase her skills as a farrier and a business owner.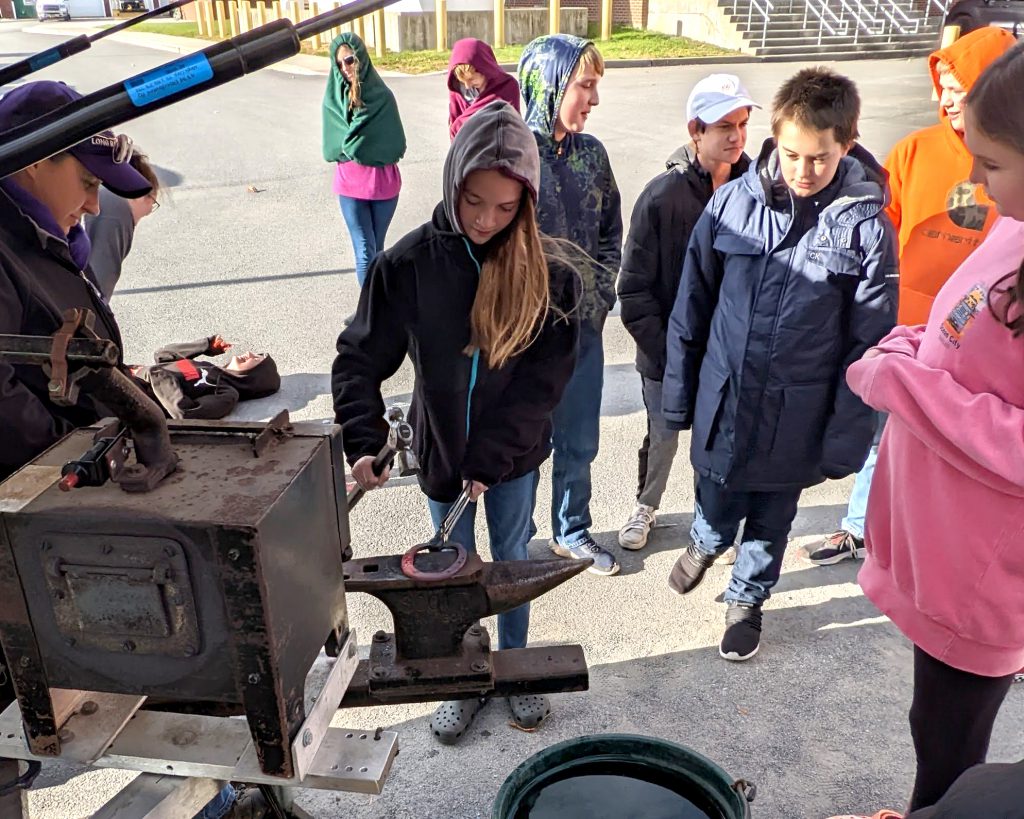 Farriers work with horses to make sure their feet are properly fitted for horse shoes. Hoof trimming and farrier work are in demand trade jobs, and provide many opportunities for students.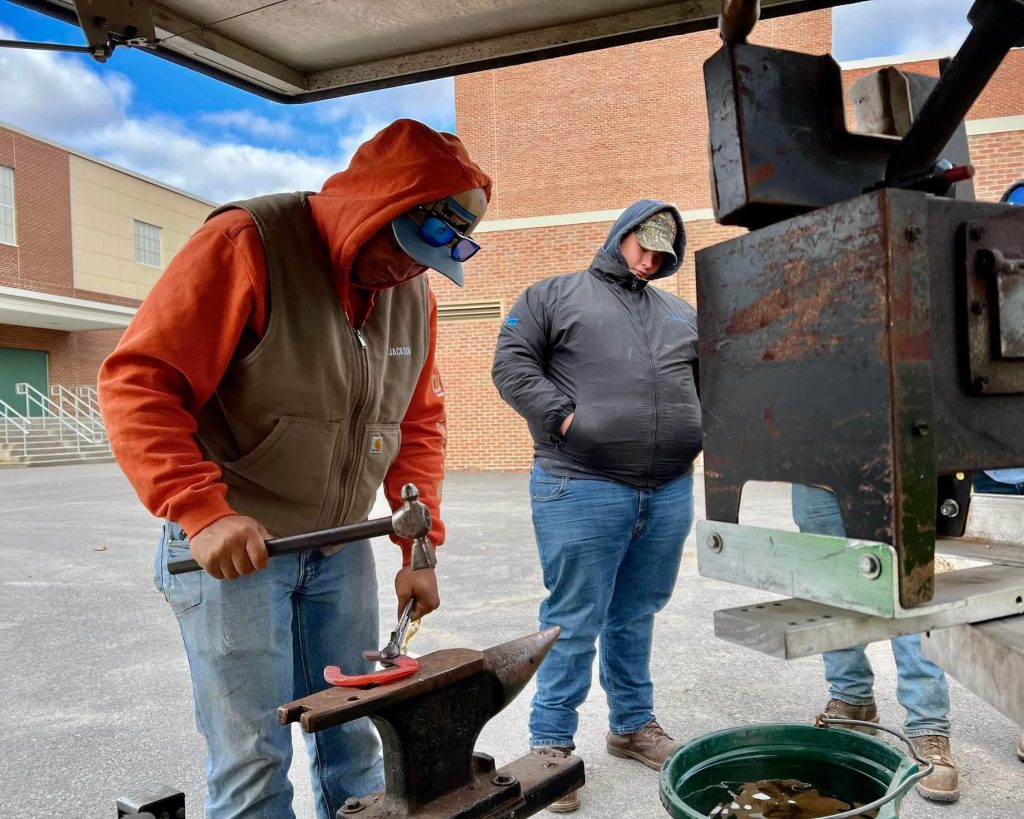 Ms. Fagnani's students learned about horse hoof anatomy, the importance of farrier work, and the pros and cons of running an independent business. During her visit, Ashley fired up her forage and showed students how she works the horseshoe to fit the horses' feet. Students were allowed to try their skill by straightening a shoe and rebending it.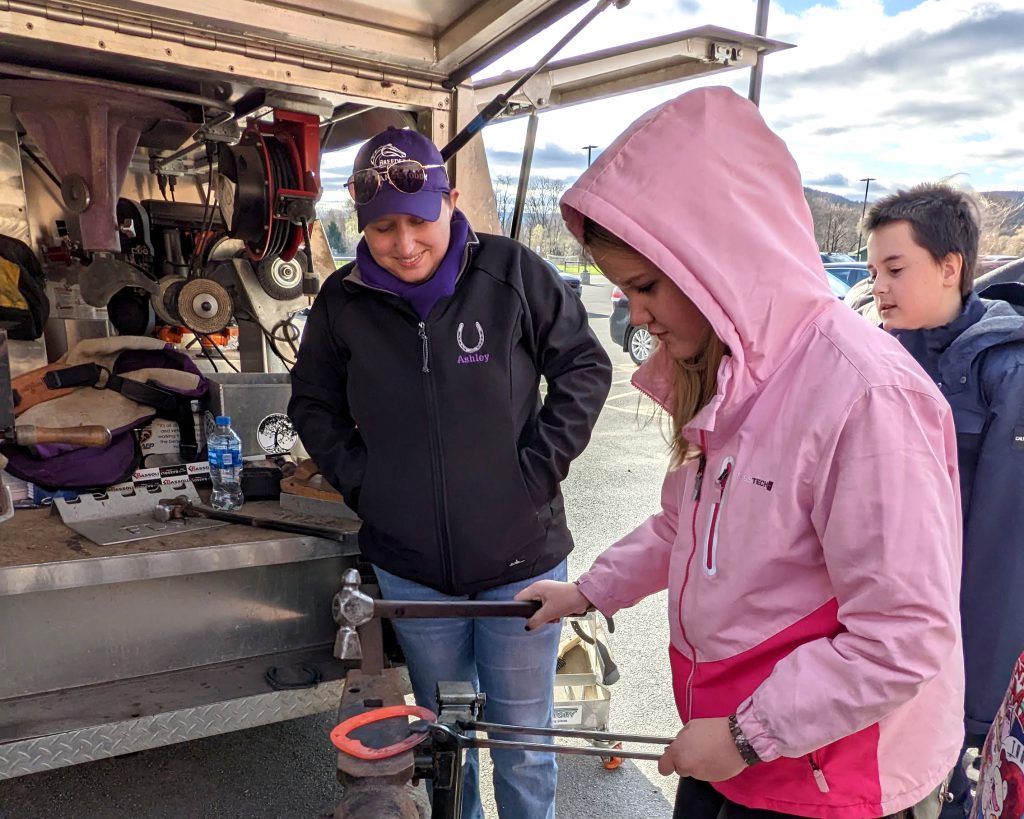 Thank you Ashley for sharing your skills, talents, and experiences with our students!