Seven MCS students heard pitches from up-and-coming New York businesses earlier this month at the Grow-NY competition in Syracuse.
On Nov. 16, Emily Seaman, Nola Dunscombe, Graycee Cummings, Kadan Layton, Julia Bingham, Joeleen Dines and Ayden Fredette traveled to Syracuse to observe the competition.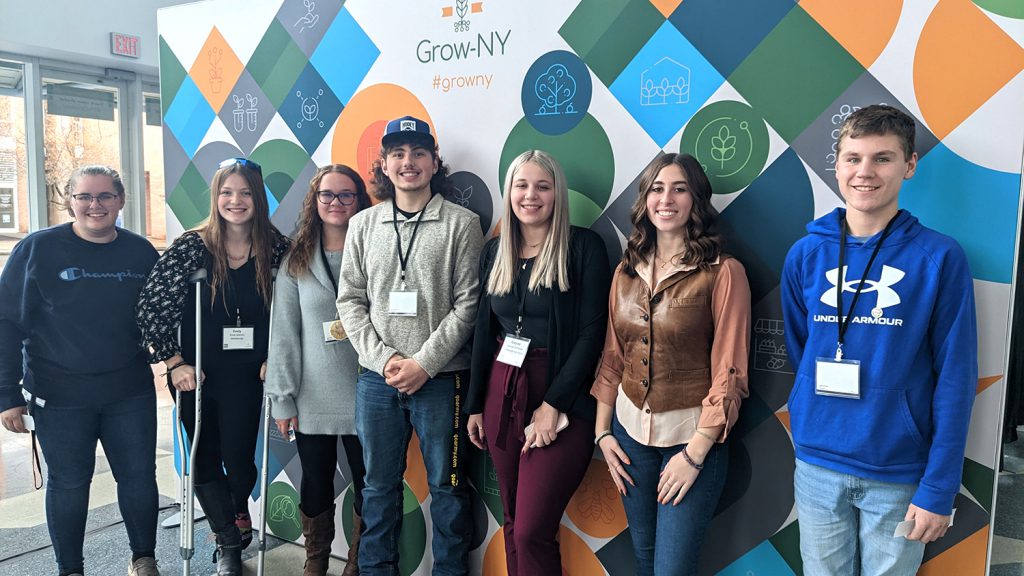 According to its website, Grow-NY is "a business competition focused on growing an enduring food and agriculture innovation cluster in the Grow-NY region." Middleburgh students watched five of the business pitches delivered during the competition. Students learned to be confident, answer questions clearly, and have a good personality. 
Each business had 10 minutes to talk about their business and then 10 minutes to answer the questions that the five judges had asked them. Each business was vying for the big $1 million prize for their business set-up. The other prizes were $500,000 and $250,000.
The group's favorite pitch was the Craft Cannery business, which won second place out of 20 pitches.  According to its pitch, Craft Cannery "takes cherished recipes from your kitchen to the shelves of grocery stores, restaurants, farmers markets and beyond, specializing in the contract manufacturing of sauces, dressings, marinades, and more."