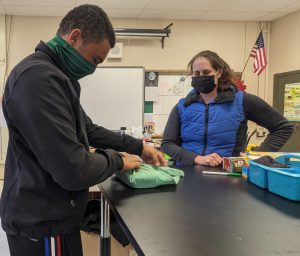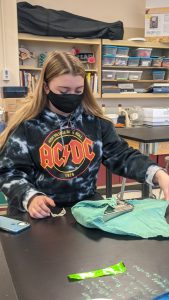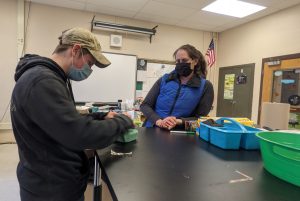 Dr. Jill Greisman is a veterinary specialist who spends her days caring for large animals in barns. But on this day, she was happy to spend her time and expertise with MCS students who are interested in veterinary medicine. Agricultural educator and FFA advisor Carmen Fagnani asked the doctor from River Valley Veterinary Service to share her passion and knowledge with her class. 
Ms. Fagnani explained, "The veterinary science contest is one of the most involved and hardest contests. "It includes 4 parts. Students must take a 50-question test about general animal anatomy and physiology, equipment, breeds, and procedures. After the test, the team is given a common veterinary procedure that they must perform in front of judges, explaining what they are doing as they do it. Afterwards students are given a current veterinary issue in which they must draft a team response using their knowledge of the veterinary medicine and current affairs. Finally, there's a math practicum, where students have to calculate dosages and medications."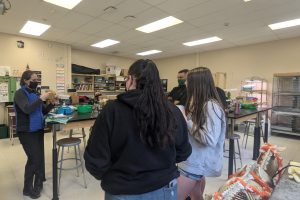 Dr. Greisman taught the FFA students different surgical tools and how to wrap and unwrap a surgical pack. She's also offered job shadowing for those interested in a veterinary career. For this, the students would ride-along with the vet to her calls. Some of the calls are routine checkups, but students would go to emergencies as well. This would give them exposure to a variety of livestock animals and medical procedures.