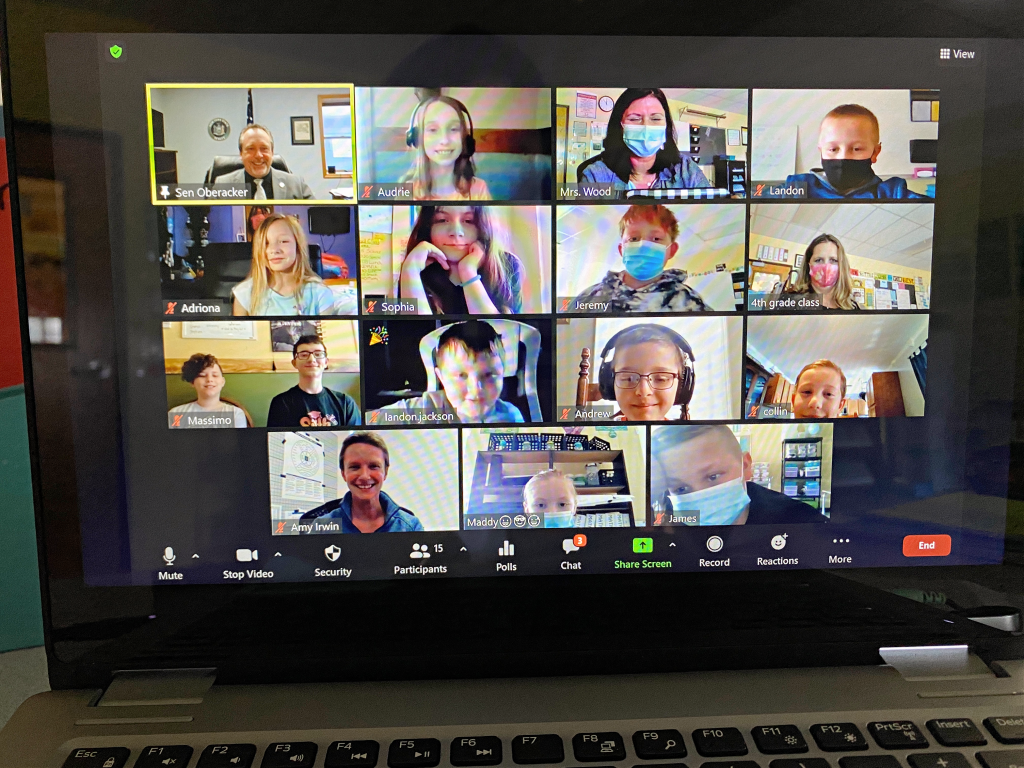 Middleburgh Elementary School students got a lesson in state government from our new state senate representative. 
In a Zoom session, Senator Peter Oberacker talked to fourth graders about what it's like to be a state legislator and explained why government is important to society. Students prepared questions for the senator based on prior knowledge they gained from their ELA/SS classes. They asked about his greatest challenges as a senator and wanted to know about the bills he is supporting at this time. Senator Oberacker shared that he was greatly impressed by their questions and offered to give the class a virtual tour of the Capitol Building later this year. 
Senator Oberacker began serving the 51st senatorial district in January, after winning the seat of long-time Senator Jim Seward, who retired at the end of 2020. The span of the district includes the counties of Schoharie, Cayuga, Chenango, Cortland, Delaware, Herkimer, Otsego, Tompkins, and Ulster.