MCS girls varsity soccer team won 5-0 against Heatly to start the Middleburgh Kickoff Tournament today.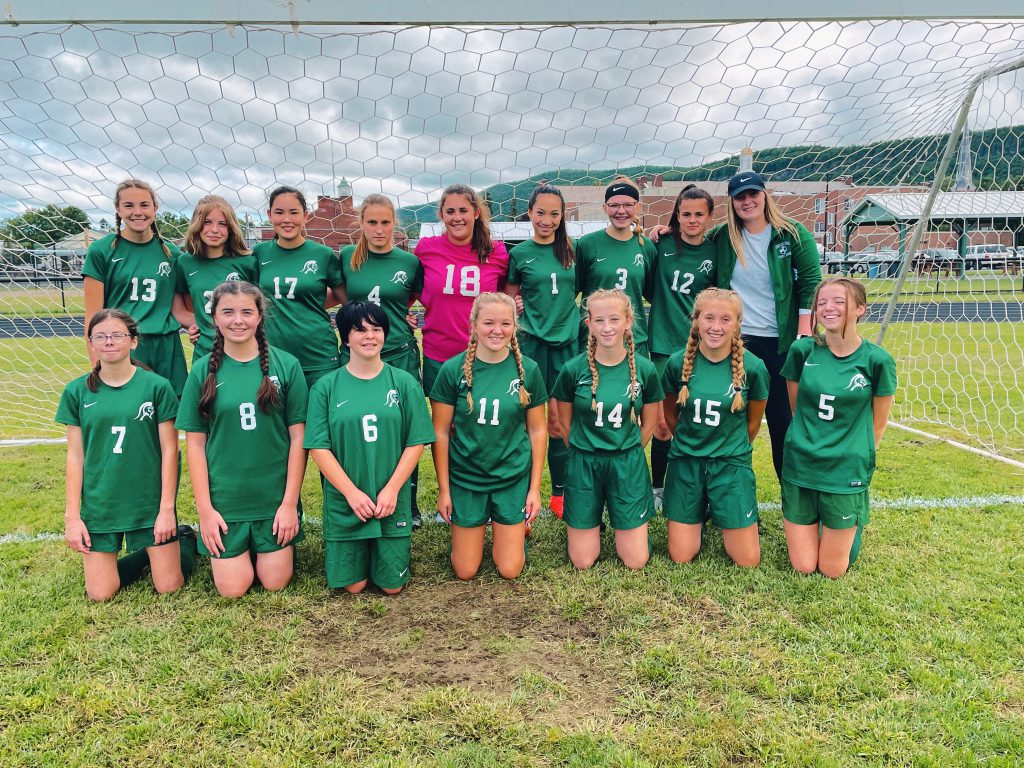 Laney Heaney started the team off with a quick goal. Every team member had positive energy, and worked hard from start to finish. MCS finished with two goals for Laney Heaney, two goals for Cierra DuPont, one goal for Ellie Shaul, one assist for Sarah Schafroth, "and a great shutout led by goalkeeper Cameryn Shultes," exclaimed Coach Carley Ryan! "Our seniors, Alyssa Wayman, Gillian Acker and Cameryn Shultes show the team what it's like to work hard, be selfless, communicate and be coachable. Our team is young with three seniors, one junior, six sophomores and five freshmen. Today was a huge stepping stone for this group of girls and this program. They deserved a game like this, and I'm planning on having many more similar to it this season," Coach Ryan said. 
Tomorrow the tournament continues with the Knights taking on BKW/Duanesburg. The girls championship and consolation is at 10AM and the boys play at noon.