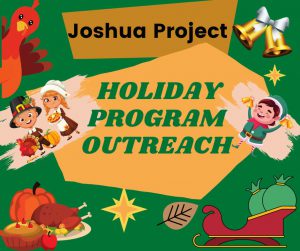 MCS would like to inform you of two programs offered by our community partners, the Joshua Project, aimed at providing support during the holiday season 
The Thanksgiving Basket program, designed to assist those in need, is now open for registrations. Simultaneously, the Schoharie County Christmas for Kids initiative is preparing to make this holiday season memorable for the young ones in our community. If you or someone you know could benefit from either or both of these initiatives, please register now.
Additionally, the Joshua Project is actively seeking volunteers and donations. Learn more about how you can get involved by visiting their website.