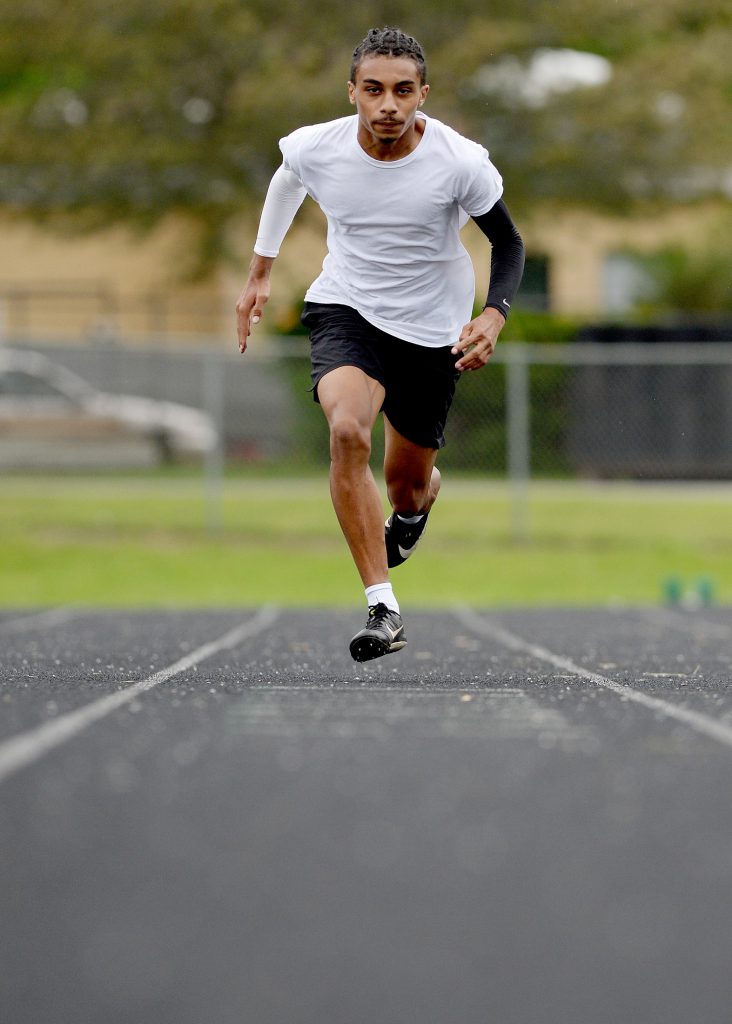 A 30-year school record has been broken by Kaurice Bell. Thirty years is a long time! From 1991 until now, Kirk West held the Middleburgh record for the 100-meter dash in 11.1 seconds. This week, Kaurice ran it in 10.9. Don't blink when you watch the race.
MHS varsity track coach, Joel Bramer said, the eleventh grader runs "focused, intense, but somehow strangely relaxed. It's never a question of him winning. It's only a question of how low his new time will be."
Kaurice tied the longtime school record last week against Duanesburg. Those who know him, and even Kaurice himself said it was only a matter of time before he set his own. Days later, at a Western Athletic Conference dual meet in Berne-Knox-Westerlo, it happened. "I always knew I could get it. I just have always been confident in myself and my abilities," Kaurice said. 
Superintendent Brian Dunn, who is eager to see how sectionals go next week, noted that Kaurice's aptitude extends beyond physical capability. "Kaurice Bell is an amazing student athlete and a wonderful young man. He is bright, inquisitive, and very talented. We congratulate him, his teammates and Coach Bramer for this record-breaking achievement," Dunn said.
Once Kaurice became aware of the time he needed to set a new school record, he kept pushing. "I was close for a while, but actually getting it was kind of a different experience," he said. His mom, Kara Hillicoss called him a natural. "Since he was little everyone said he was fast." Hillicoss said she had never kept track of the standings but looked at them the night before the Duanesburg meet. "The coach sent us a link where to find it because Kaurice was pretty close" to making history. Hillicoss was unable to attend that track meet but said, "two other mothers recorded his race and sent it to me. The team is like a big family. Everyone is really good to each other and when one of us can't make it we root a little louder in their place." This week, when Kaurice set a new school record, Hillicoss was there with a timer in her hand. "As soon as he hit the finish line, I knew," she said.
Kaurice plays sports year-round. He started playing basketball for the first time this year and has played soccer since first grade. Changing positions in soccer, he thinks, could have helped elevate his speed. "I played striker for the first time this year," he said. "Usually, I play in the midfield so that's a lot of jogging, but strikers do a lot of sprinting." While trying to find out if there was a secret ritual to his success, he disclosed that he tries not to eat junk food the day before a race, does standard weight training, and works on his technique.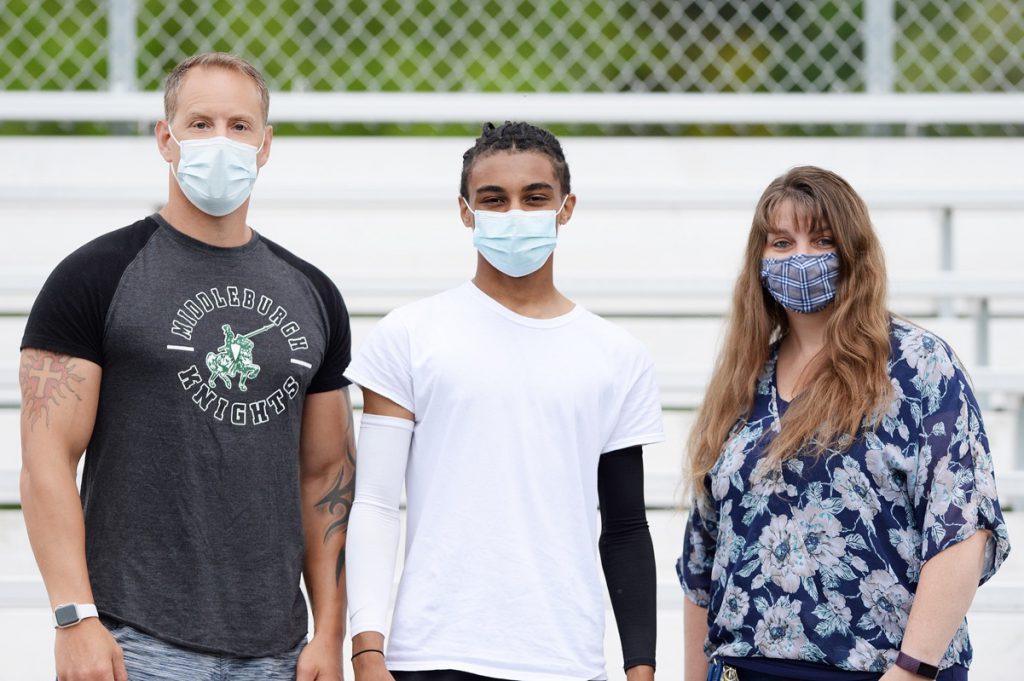 "He is running next-level competition times and we are excited to see what more is on the horizon for Kaurice in the year to come. If he continues his work ethic, we may very well be having another conversation like this again soon," said Coach Bramer.
Kaurice said he's been encouraged by his teammates and the MCS coaching staff. "It's Coach Bramer's first time coaching track and he has been a really supportive coach. He's been putting in the work and putting in the hours and has been a great leader."