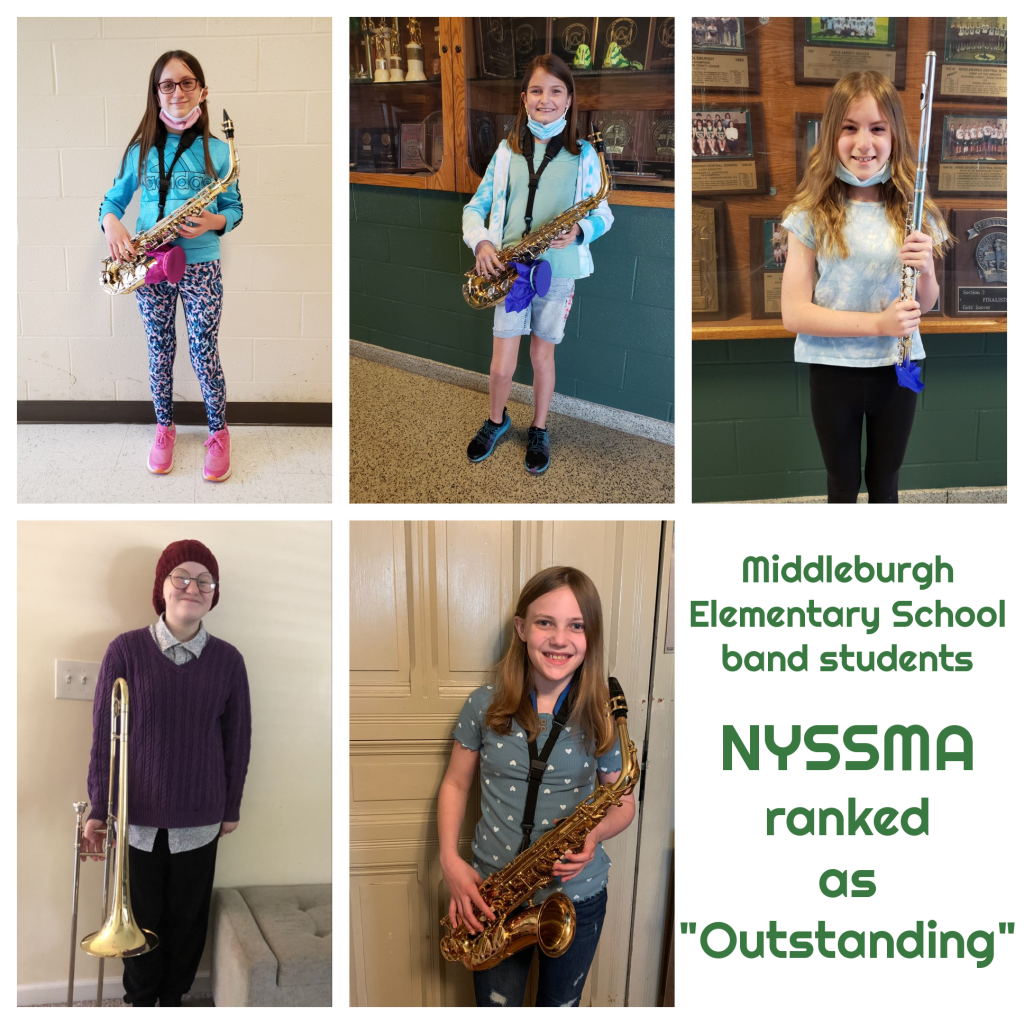 Five Middleburgh Elementary band students participated in the New York State School Music Association's Virtual Solo Festival. All five students scored in the top "Outstanding" category in their evaluations. Congratulations to Aleah Becker, Samantha Croote, Casey Morgan, Elise Stanton, and Madalena Quinn!
"We are thrilled to hear that our students performed so well at NYSSMA," said Superintendent Brian Dunn. "My thanks to our teachers and our students for their talent and diligence." The students prepared a selected solo and scales from the NYSSMA manual to record for certified adjudicators.
"I'm so proud of these students for going the extra mile to prepare for the festival in its new virtual format, and thrilled with how successfully they performed," said their instrumental and general music instructor Katherine Hudson-Sabens.