Middleburgh bus garage achieves 100% passing rate for the year on New York State's Department of Transportation operator profile.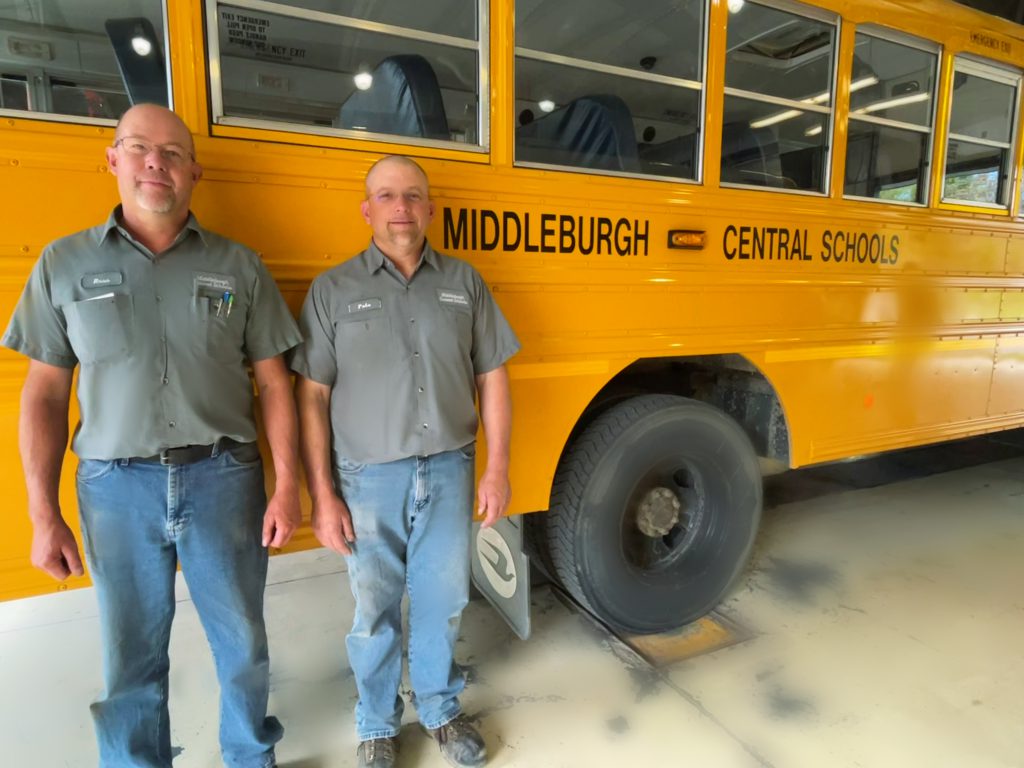 NYSDOT requires school buses to go through a rigorous semi-annual inspection. Of the 30 transportation departments managed by our inspector, Middleburgh was the only one to receive a perfect score.
The buses travel approximately 2,800 miles every day (the same as going from Middleburgh, NY to Los Angeles, CA) on roads much rougher than your average freeway. Mechanics Pete Northrup and Ross Haskin have done a great job maintaining our fleet, safely and efficiently. Additionally, Ross has his own bus route he drives daily and Pete often fills in as a sub driver when needed.
"Our bus mechanics – Mr. Haskins and Mr. Northrup are tops in the business," Superintendent Brian Dunn exclaimed. "Their strong sense of ownership, attention to detail and commitment to safety are second to none. Congrats to our Director of Facilities, Mr. Himme, for his leadership and support in this very important achievement."